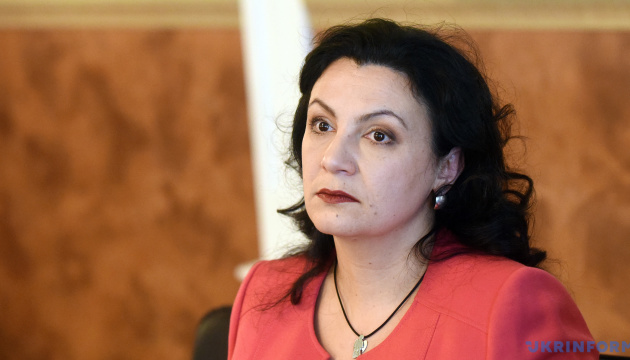 Vice PM Klympush-Tsintsadze: NATO can restrain Russia's aggression in Black Sea region
Ukraine has no reason to hope for the cessation of the Russian Federation's aggression in the near future, but the expanded NATO presence in the Black Sea region may restrain the Kremlin.
"The U.S. leadership in strengthening the Alliance's military presence in the Black Sea region is extremely important. This is the only way that can help deter Russia from aggressive actions," Vice Prime Minister for European and Euro-Atlantic integration of Ukraine Ivanna Klympush-Tsintsadze said during a meeting with Fiona Hill, the Deputy Assistant to the U.S. President and Senior Director for European and Russian Affairs at the National Security Council, in Washington D.C., the Government portal reports.
Ukraine expects the United States to continue to closely follow the situation in the Sea of Azov and the Black Sea and to condemn the Russian armed attack on the Ukrainian Navy ships near the Kerch Strait.
"Russia's aggressive actions undermine regional and international security. The Kremlin ignores international law and bilateral agreements. Such behavior requires increased pressure on Russia," the Vice Prime Minister of Ukraine said.
Ivanna Klympush-Tsintsadze thanked the United States for its continued and resolute support for Ukraine and stressed the importance of strengthening economic sanctions against the Russian Federation.
As reported, on November 25, 2018, Russian border ships fired on and seized three Ukrainian naval vessels moving from Odesa to Mariupol in the area of the Kerch Strait. Twenty-four Ukrainian sailors were captured. They were charged with illegally crossing Russia's border in the Black Sea. All captured sailors called themselves prisoners of war. Currently, they are held in Moscow's remand prisons.
ol