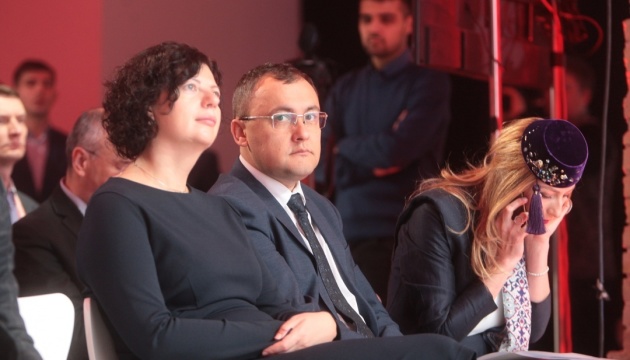 Ukraine's Foreign Ministry wants to create international platform for de-occupation of Crimea
The Ministry of Foreign Affairs of Ukraine promotes the idea of creating a platform for the de-occupation of Crimea in the international arena which may become a negotiating platform for the return of the annexed peninsula to Ukraine.
"We promote the idea of creating a platform for "friends of Ukrainian Crimea" or a platform for the "de-occupation of Crimea." Not everyone understands the idea, not everyone is now actively supporting it, but we are working hard to form such a group and, in principle, several countries have already embarked on discussing this topic in the international arena," Deputy Foreign Minister of Ukraine Vasyl Bodnar said at the 5th International Forum "Occupied Crimea: Five Years of Resistance," an Ukrinform correspondent reports.
He added that such a platform could become in the future a platform for holding negotiations with Russia like "Minsk" or "Normandy Four" formats.
"One may criticize these formats, but they are the only platforms for negotiations with the aggressor state. I believe that we will create a platform for negotiations on Crimea, although Russia is now rejecting it. However, if we give up this idea, we will betray ourselves, we will betray our people in Crimea. Therefore, our main task is to keep this topic up-to-date in the international arena, to promote it among our key partners and to seek solidarity with us," the deputy minister emphasized.
ol