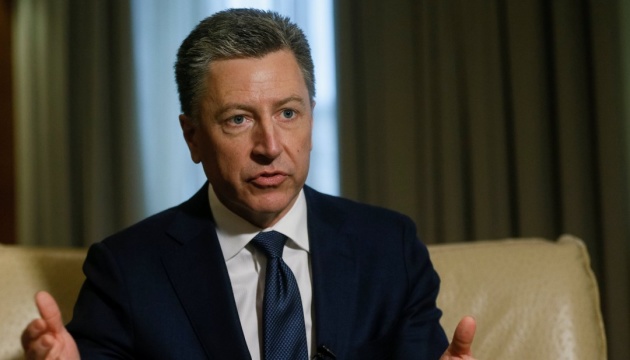 Volker in Odesa thanks United States Navy for supporting Ukraine
U.S. Special Representative for Ukraine Negotiations Kurt Volker, who arrived in Odesa on February 26, has expressed his support for Ukraine and the principles of freedom of navigation in the Black Sea.
"Thank you to the USS Donald Cook - invited here by Ukraine to strengthen the U.S.-Ukraine partnership - and to the European External Action Service, Romanian Vice Prime Minister Ana Birchall, U.S. Ambassador to the EU Gordon Sondland, the U.S. Embassy in Ukraine and U.S. Naval Forces Europe-Africa for being here to show solidarity with Ukraine and to support Ukraine's sovereignty," Volker wrote on Twitter.
"Our visit is a strengthening of our partnership and support of the principles of freedom of navigation in the Black Sea," the U.S. special representative added.
Later, on Tuesday, Volker plans to visit Kyiv. Together with President of Ukraine Petro Poroshenko, he will take part in the 5th International Forum "Occupied Crimea: Five Years of Resistance." The event will take place at Mystetskyi Arsenal in Kyiv on February 26-27.
As reported, U.S. guided-missile destroyer USS Donald Cook, which entered the Black Sea last week to conduct joint exercises with Ukraine and other allies, arrived at the port of Odesa on Monday, February 25.
ish