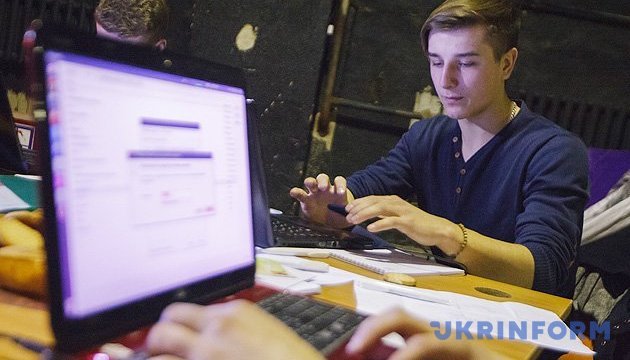 Number of IT specialists can grow to 200,000 in two years – president
If Ukraine creates favorable conditions for the development of creative business, the number of specialists in the IT sector in two years can grow to 200,000.
President of Ukraine Petro Poroshenko stated this at the youth forum titled "The opinion of young people is important. The prospect of joining NATO and the EU" on Monday, an Ukrinform correspondent reported.
"We have already had 150,000 IT specialists. Unfortunately, most of them are currently outsourced - they produce a product and send it abroad. We need to create conditions for creative business and new Ukrainian startups to be created and worked in Ukraine and for increasing the number of IT specialists. I am sure that in two years it can grow up to 200,000," Poroshenko said.
He added that representatives of the IT sector were the middle class, namely the pillar of our state, democracy and freedom. That's why the president critically responded in Lviv to "initiatives of some ministries".
In this context, the president stressed that, despite the need to seek funds for the Pension Fund, he opposed the decision to reduce the investment attractiveness of the IT sector. "On the contrary, we will support it," the head of state promised.
ish