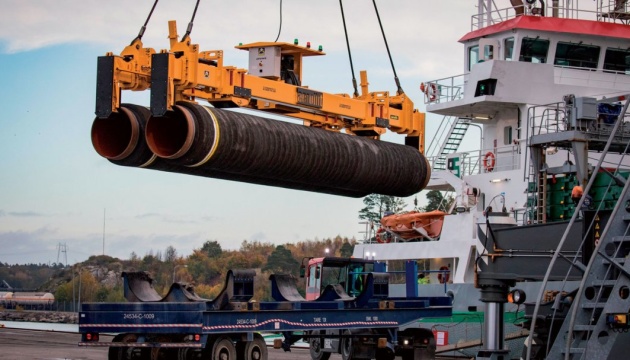 Ukraine in OSCE PA urges to prevent construction of hybrid Nord Stream 2 pipeline
The Nord Stream 2 gas pipeline is one of the Kremlin's hybrid tools for exerting political influence on Europe and will also allow Russia expanding its aggression against Ukraine.
"I would like to draw the attention of the Assembly members to a project that has a significant negative impact on security in Europe. I mean the Nord Stream 2 project. Ukraine has long been a reliable country for transiting Russian gas to Europe. Over the past five years of Russian aggression against Ukraine, we have continued to ensure consistent gas supplies to Europe. And we can increase them. The Nord Stream 2 is a political project, not a commercial one. It is one of the hybrid tools to ensure domination over the whole of Europe and neighboring countries," said Tetiana Ostrikova, a member of the Permanent Delegation of the Verkhovna Rada of Ukraine to the OSCE Parliamentary Assembly, at the OSCE PA's winter session meeting in Vienna, an Ukrinform correspondent reported.
Ostrikova stressed that the construction of the Nord Stream 2 would allow Russia to export political influence to Europe along with its gas.
"The growing dependence on Russia makes countries vulnerable in terms of energy blackmail. With the launch of the project, Russia will also be able to expand aggression against Ukraine. We are convinced that this project should be thwarted because it will undermine security and be an even greater source of aggression from Russia. We urge our colleagues to argue against this project," the member of the Ukrainian delegation stressed.
ol