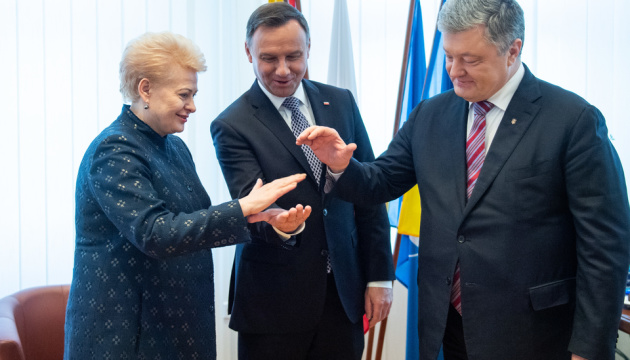 Poroshenko, Grybauskaite, Duda meet with LITPOLUKRBRIG staff
President of Ukraine Petro Poroshenko, President of Lithuania Dalia Grybauskaitė and President of Poland Andrzej Duda met with the staff of Lithuanian-Polish-Ukrainian Brigade (LITPOLUKRBRIG).
The ceremony of the official meeting took place at the headquarters of the brigade in the Polish city of Lublin, an Ukrinform correspondent reported.
On February 22, President of Ukraine is on a one-day working visit to Poland. The presidents of Lithuania and Poland also arrived in Lublin. The presidents will hold tripartite talks and a joint press conference.