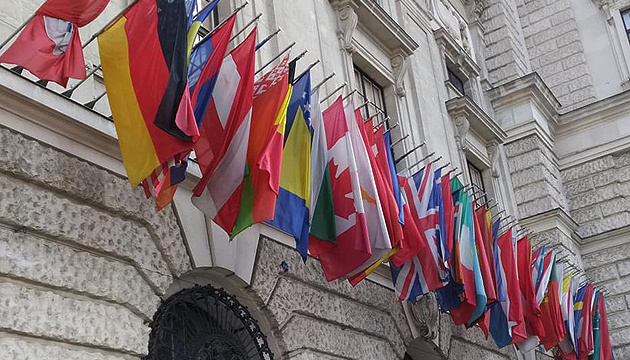 OSCE PA Vice-President: Russia responsible for persecution, terror and oppression in occupied Crimea
Russia, as an occupant, is responsible for ethnic persecutions, terror, kidnapping and killing of people, oppression of minorities and persecution of human rights defenders on the territory of the occupied Crimea.
Vice-President of the OSCE Parliamentary Assembly Margareta Cederfelt made a relevant statement at the meeting of the OSCE PA General Committee on Political Affairs and Security in Vienna, an Ukrinform correspondent reports.
"There is a social and economic collapse in Crimea, obvious ethnic persecutions, terror, kidnapping, murder, oppression of Ukrainian citizens, ethnic and religious minorities, persecution of human rights defenders, limiting the possibilities of return to these territories. Crimes against the population of Crimea is the responsibility of the Russian Federation as an occupant," she said.
Cederfelt noted that the attempt to annex Crimea itself was "an obvious violation of international law and agreements signed by the Russian Federation."
The OSCE PA Vice-President also pointed to the continuation of the humanitarian crisis in the territories in eastern Ukraine, which are occupied by Russia.
"The OSCE can and must play a key role in solving this problem. We must continue to demand the cessation of Russian aggression and the restoration of Russia's compliance with international legal obligations. We all must defend the human rights of people living in the occupied territories. Formation of frozen conflict in the occupied territories of eastern Ukraine is absolutely inadmissible. Every effort must be done to stop the suffering of the population," Margareta Cederfelt underscored to an ovation.
ol