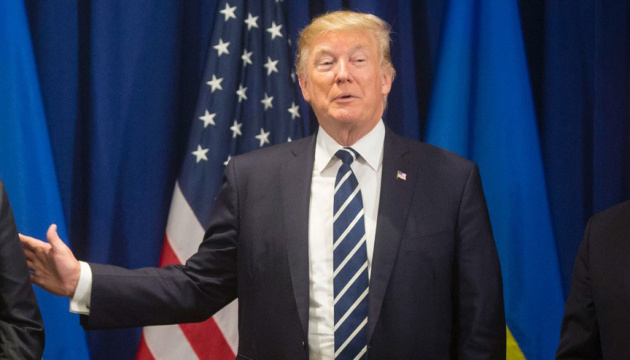 Trump signs package of laws to provide USD 700 mln in aid to Ukraine
U.S. President Donald Trump has signed a package of legislative acts that increases aid to Ukraine up to USD 700 million, the Ukrainian Embassy in the United States has reported.
"The package includes Department of State, Foreign Operations, and Related Programs Appropriations Act for the 2019 Fiscal Year. The estimate of aid to Ukraine under this law was increased and approved in the amount of USD 445.7 million," the embassy wrote on Facebook.
A significant part of additional funds will be used to increase the cost of providing military and technical assistance to Ukraine under the Foreign Military Financing (FMF) program up to USD 115 million.
The total amount of aid to Ukraine in the 2019 fiscal year, including USD 250 million previously allocated to the Pentagon for specified purposes, is almost USD 695.7 million.
ish