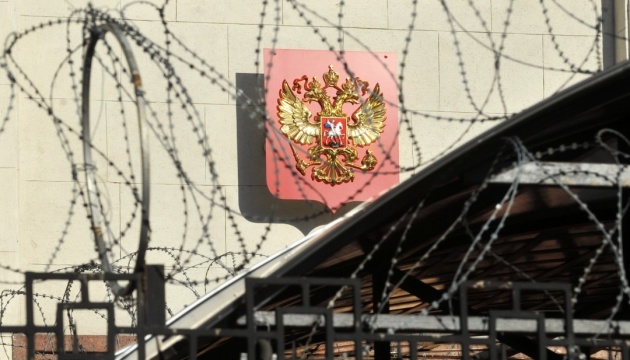 EU, U.S. discuss new Ukraine-related sanctions against Russia
U.S. Secretary of State Mike Pompeo and EU High Representative for Foreign Affairs and Security Policy Federica Mogherini on Friday discussed the situation in Ukraine, in particular, the possibility of introducing new sanctions against the Russian Federation for its actions in the Kerch Strait.
An EU spokesperson said this ahead of a meeting of EU foreign ministers to be held next Monday.
I am convinced that during the conversation Federica Mogherini and Mike Pompeo addressed restrictive measures due to incidents in the Kerch Strait and around the Azov Sea. I do not know anything about any joint decisions in this regard. We don't normally do so - we make our decisions, they make their own. The process is currently underway in the European Council to determine the steps that the European Union can take in this regard. These proposals, as far as I know, will not be completed by Monday, but they will appear soon, the EU spokesperson said.
As reported, on February 13, a bipartisan group of U.S. senators introduced a bill to the U.S. Senate to strengthen economic, political and diplomatic pressure on Russia "in response to Russia's interference in democratic processes abroad, malign influence in Syria, and aggression against Ukraine, including in the Kerch Strait."
On November 25, 2018, Russia in the Kerch Strait carried out direct military aggression against Ukrainian naval vessels and captured 24 Ukrainian military sailors.
All seamen captured by Russia told investigators that they are prisoners of war. International organizations and governments of many countries condemned an act of Russian aggression and demanded that Russia release Ukrainian sailors immediately and unconditionally.
op