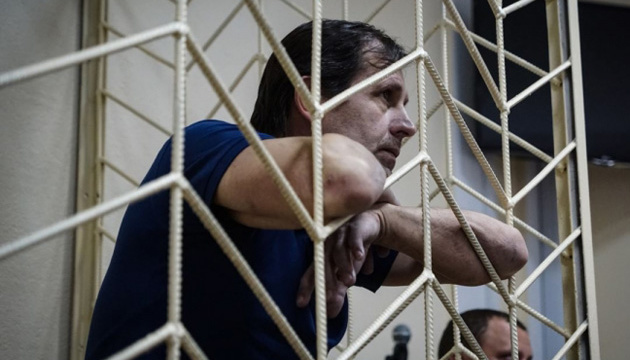 Balukh convoyed from Kerch colony to Simferopol remand prison
Ukrainian activist Volodymyr Balukh was convoyed against his will from the Kerch penal colony to the Simferopol remand prison, presumably for participating in a court hearing.
"According to the press service of the 'Supreme Court' of Crimea, on January 30, 2019, the court received a cassation motion from the Crimean 'prosecutor's office' on the verdict of the 'Razdolnensky district court' in the case of Volodymyr Balukh on the "disorganization of the activities of the Razdolnensky temporary detention facility (Part 2, Article 321 of the Criminal Code of the Russian Federation)," the Crimea Human Rights Group posted on Facebook.
The cassation motion was filed by deputy "prosecutor" of Crimea, Sergei Bulgakov, a former employee of the Ukrainian prosecutor's office of the Autonomous Republic of Crimea, against whom the criminal proceedings were opened under Part 1 of Article 111 of the Criminal Code of Ukraine (high treason).
As noted, Balukh and his lawyers have not acquainted with the content of the cassation motion yet, so it is unknown what exactly the "prosecutor's office" asks for.
As a reminder, on January 25, the Russian-controlled Kerch city court refused to grant parole to Ukrainian activist Volodymyr Balukh.
The Kremlin-controlled Supreme Court of Crimea sentenced Balukh to 4 years and 11 months in prison and a fine of RUR 10,000.
The Federal Security Service of Russia detained Volodymyr Balukh on December 8, 2016. The FSB officers claimed that they had found 90 cartridges and several TNT blocks in the attic of his house. Balukh's defense team and human rights defenders say that he is a victim of repression for his pro-Ukrainian position – Ukraine's flag in the courtyard of his home.