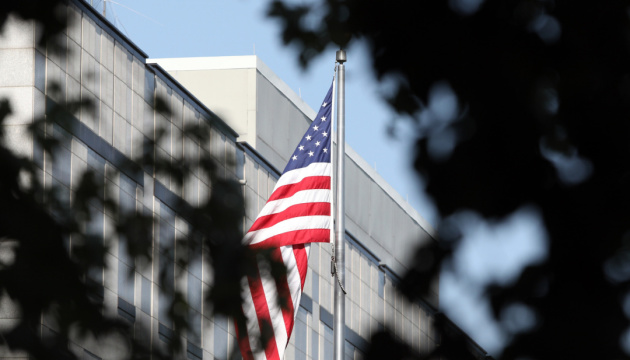 Russia not implementing Minsk agreements for four years – U.S. embassy
Russia continues to fuel the humanitarian, economic and environmental crises in Donbas, and it has repeatedly failed to implement the Minsk agreements for the past four years, the U.S. Embassy in Ukraine has reported on Twitter.
"For the past 4 years, since the Trilateral Contact Group established a 'Package of Measures' for implementing the Minsk agreements, Russia has repeatedly failed to implement the agreements," the report reads.
The embassy stressed that Russia must stop fueling the humanitarian, economic, and environmental crises it has created and release Ukrainian detainees, withdraw its weaponry and forces, and implement an immediate and comprehensive ceasefire.
As was reported earlier, Russia initiated the holding of a UN Security Council meeting on the situation in Ukraine on February 12 under the pretext of the fourth anniversary of the signing of the Minsk agreements. Spokesman for the Permanent Mission of Ukraine to the United Nations Oleh Nikolenko said in a comment to an Ukrinform correspondent that the real purpose of the initiative was to divert attention from a special meeting on February 20 dedicated to the fifth anniversary of Russian aggression against Ukraine.