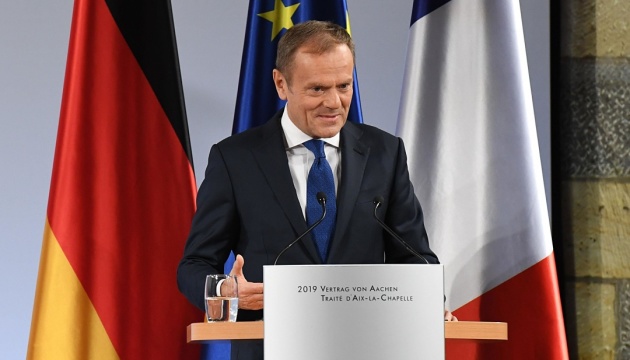 Donald Tusk to arrive in Ukraine next week
President of the European Council Donald Tusk will visit Ukraine on February 18-20, Radio Free Europe reporter Rikard Jozwiak has said.
"Donald Tusk will go to Ukraine on 18-20 February. Kyiv & Lviv. Expect him to speak Ukrainian at least on 1 occasion," Jozwiak wrote on Twitter.
As reported, President of Ukraine Petro Poroshenko at a press conference in Helsinki on November 8 informed that the president of the European Council will visit Ukraine in early 2019.