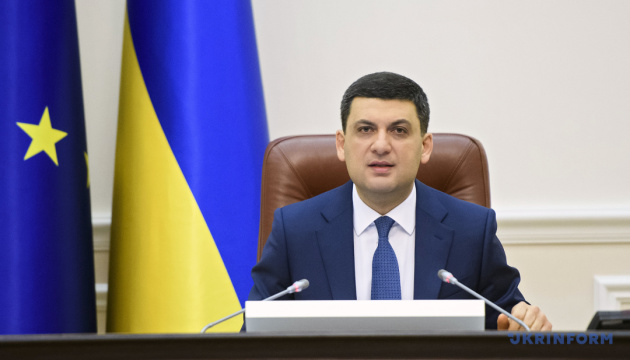 Ukraine to strengthen judicial system in 2019 by launching anti-corruption court – Groysman
Ukraine's judicial system this year will be significantly strengthened thanks to the launch of an independent anti-corruption court.
Prime Minister of Ukraine Volodymyr Groysman said this at a government meeting, an Ukrinform correspondent reported.
"We need a fair judicial system. I believe that 2019 will be a year of taking important steps and this system will be strengthened by the creation of an independent anti-corruption court. Today we have a strong signal from the Supreme Court of Ukraine about reforms and the decisions it makes. I think we are moving in the right direction," Groysman said.
According to him, the Government is clearly aware of the strong link between a fair judicial system, an inflow of investments, an increase in the number of jobs and the quality of life of citizens. "We need to move faster in terms of preparing the conditions for business and training. Therefore, education is one of the key issues for us," the prime minister added.
He assured that the Government was on the side of business, understood its problems and was in constant dialogue in order to make effective decisions.