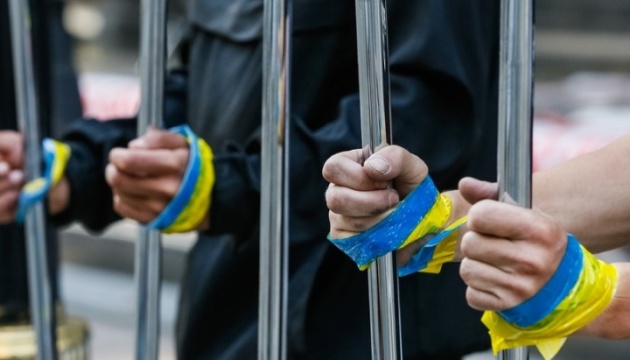 Ukraine sends Russia three hundred diplomatic notes demanding release of political prisoners
Ukraine has sent Russia hundreds of appeals and about 300 diplomatic notes demanding the release of Ukrainian political prisoners.
"Hundreds of appeals and about 300 diplomatic notes have been sent to the Russian side with a demand to release and safeguard the rights and interests of Ukrainian citizens, who were illegally detained in Russia. Our consular officials have made more than 250 visits to our compatriots in the detention facilities," the Radio Liberty reports with reference to the Ministry of Foreign Affairs of Ukraine.
As a reminder, more than 70 Ukrainian political prisoners are now held in Russia and in the occupied Crimea, including Ukrinform correspondent Roman Sushchenko, who was sentenced to 12 years in a high-security penal colony on alleged espionage charges.