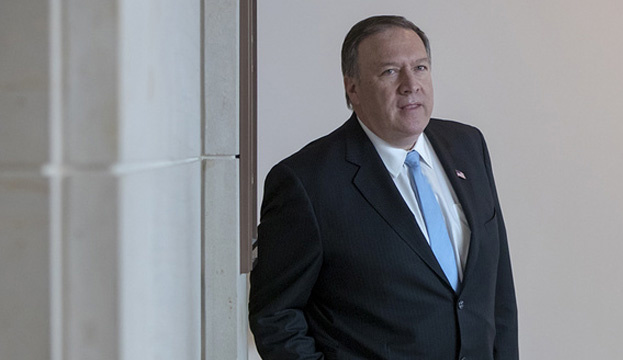 U.S. Secretary of State in Europe to raise Ukraine's issue
Next week, U.S. Secretary of State Michael Pompeo will be on a European tour, during which he will visit at least five countries and discuss issues of security, economy, Ukraine, and threats from Russia and Iran.
The U.S. Department of State informed this in a press statement on Thursday.
"U.S. Secretary of State Michael R. Pompeo will travel to Budapest, Bratislava, Warsaw, Brussels, and Reykjavik on February 11–15," the statement says.
On February 11, he will arrive in Budapest, Hungary, where he will meet with Prime Minister Orban, Foreign Minister Szijjarto, Defense Minister Benko to discuss a range of issues in the U.S.-Hungary bilateral relationship, including defense cooperation, energy and regional security, support for Ukraine, and ways to counter Russian and Chinese influence and strengthen the Western alliance. The Secretary will also meet with civil society leaders.
On February 12, he will arrive in Bratislava, Slovakia, where he will meet with President Kiska, Prime Minister Pellegrini, and Foreign Minister Lajcak to discuss the U.S.-Slovak security relationship, Slovakia's role as Chair-in-Office of the OSCE, and regional and global issues.
Later that day, he will travel to Warsaw, Poland, where he will meet with Foreign Minister Czaputowicz to discuss security and energy issues, building on the strong relations between the United States and Poland.
Secretary Pompeo will then travel to Brussels, Belgium, where he will meet with EU High Representative for Foreign Affairs and Security Policy Federica Mogherini to discuss U.S.-EU cooperation on a range of key issues including efforts to restore democracy to Venezuela, as well as the importance of strengthening European security and addressing the threats posed by Iran and Russia.
Finally, the Secretary will travel to Reykjavik, Iceland, on February 15. In Reykjavik, the Secretary will meet with Prime Minister Jakobsdottir and Foreign Minister Thordarson and discuss security issues in the North Atlantic, Iceland's upcoming chairmanship of the Arctic Council, and growing economic relations.