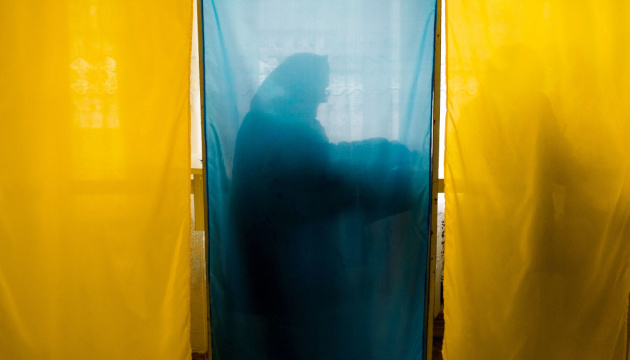 Russian citizens banned from being observers in Ukraine's elections
The Verkhovna Rada, Ukraine's parliament, has introduced amendments to the electoral legislation, which ban citizens of the aggressor state from being official observers in Ukraine's elections.
A total of 232 MPs voted for a respective draft law, No. 9524, at a parliament meeting on Thursday, an Ukrinform correspondent reported.
"According to the Foreign Intelligence Service, the Russian Federation is preparing for an unprecedented interference in Ukraine's elections, allocating $350 million for this purpose. Russia's goal is to stop the European integration of Ukraine at any cost. This is evidenced by a large-scale report presented by the Director of National Intelligence of the United States, which states that Russia is taking steps to influence the Ukrainian presidential and parliamentary elections, which will bring a less anti-Russian parliament to power," the Ukrainian president's representative in the Verkhovna Rada, Iryna Lutsenko, said while presenting the draft law.
She said that today the task of the parliament is to secure elections in Ukraine from possible interference by Russia through its official observers.
The adopted law introducing amendments to certain laws of Ukraine on the observation of the electoral process in Ukraine states that a person who is a citizen (subject) of a state recognized by the Verkhovna Rada of Ukraine as an aggressor or occupying state, that is the Russian Federation, as well as a person who was proposed to be registered as an official observer by a state recognized by the Verkhovna Rada as an aggressor or occupying state, cannot be an official observer in the elections of the president, people's deputies and local elections.