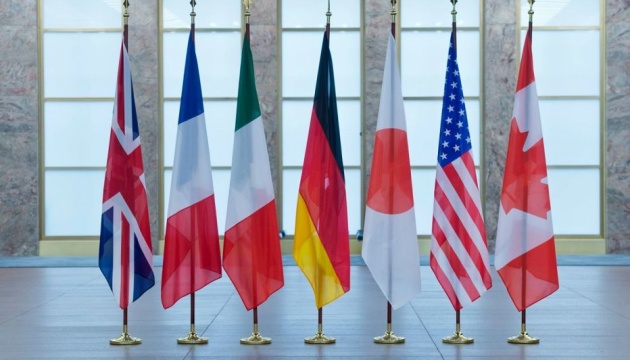 G7 ambassadors name priority reforms in Ukraine
The ambassadors of the Group of Seven (G7) identified the key reforms in Ukraine that they will support during the French Presidency of the G7.
"The G7 Ambassadors' Support Group recognizes the reform progress that has been made in Ukraine since 2015, and will continue its efforts to make further progress. It has identified the key reforms it will support in 2019 during the French Presidency of the G7," the ambassadors' group informed on Twitter.
The key reforms, in particular, includes the creation of an anti-corruption court, the reform of the Prosecutor General's Office, the implementation of the Law On National Security of Ukraine, the modernization of the Security Service of Ukraine, decentralization, and education reform.

As known, the G7 Ambassadors' Support Group for Ukraine was established as a result of the G7 Summit which took place in June 2015 in Elmau, Germany, to ensure progress in the process of economic reforms in Ukraine by providing coordinated pieces of advice and assistance to the Ukrainian authorities.
In 2018, Canada held the G7 Presidency.