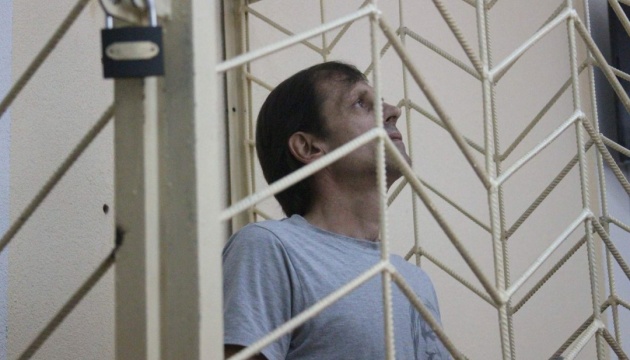 Ukrainian political prisoner Balukh not to ask for pardon
Ukrainian activist Volodymyr Balukh, who was illegally convicted in the annexed Crimea, does not intend to ask for pardon.
"Balukh realizes that there is no justice in Russia, and he was not surprised at the court's refusal to grant him parole. He does not admit his guilt. According to the Code of Criminal Procedure of the Russian Federation, the convict should admit his guilt and ask for pardon. He will not ask for pardon and granting parole. He will serve his sentence," Deputy Chairman of the Mejlis of Crimean Tatar People Akhtem Chiygoz said in a commentary to Crimea. Realities on Monday.
On January 25, the Russian-controlled Kerch city court refused to grant parole to Ukrainian activist Volodymyr Balukh.
The Kremlin-controlled Supreme Court of Crimea sentenced Balukh to 4 years and 11 months in prison and a fine of RUR 10,000.
The Federal Security Service of Russia detained Volodymyr Balukh on December 8, 2016. The FSB officers claimed that they had found 90 cartridges and several TNT blocks in the attic of his house. Balukh's defense team and human rights defenders say that he is a victim of repression for his pro-Ukrainian position – Ukraine's flag in the courtyard of his home.