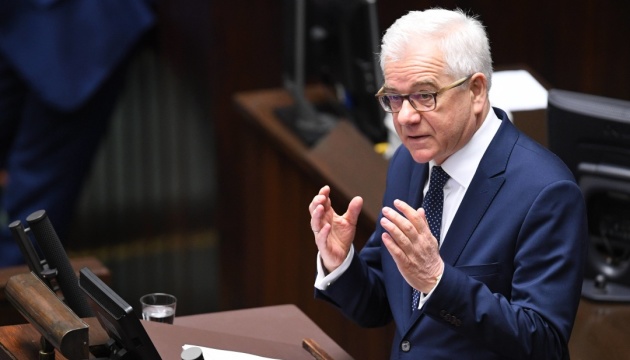 Czaputowicz: Situation in Ukraine to be key issue at UN Security Council
The settlement of the situation in Ukraine will be a key topic of discussion in the UN Security Council in the coming months.
"It is clear that we will coordinate our stances in order to look for the ways to prevent conflicts. One of the acute issues, in which all our countries are interested, is the situation in Ukraine. We exchanged views on this situation, so the settlement of this conflict will be among the main issues of the UN Security Council for at least the next few months. It could be making a decision on the deployment of a peacekeeping mission to settle the conflict or the appointment of a UN Secretary-General's Special Envoy for Ukraine," Polish Foreign Minister Jacek Czaputowicz announced at a press conference following the meeting of the ministers of the European countries, who will work together at the UN Security Council in Brussels on Monday, an Ukrinform correspondent reports.
Czaputowicz was the only one European minister, who mentioned the war in Ukraine.
The meeting with participation of the ministers of Germany, Poland, France, the UK and the High Representative of the Union for Foreign Affairs and Security Policy took place on Monday under the chairmanship of Deputy Prime Minister and Minister of Foreign Affairs of Belgium Didier Reynders.