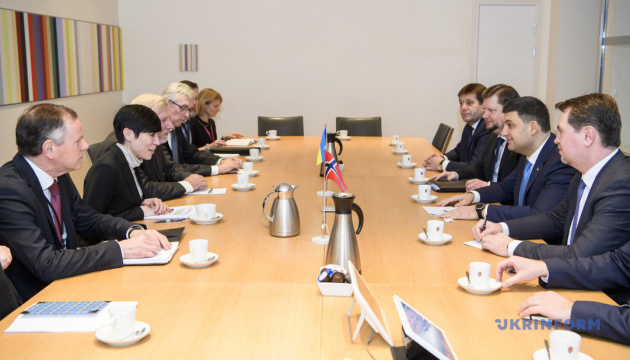 Groysman, Foreign Minister of Norway discuss counteraction to Russian aggression
Prime Minister of Ukraine Volodymyr Groysman has said that the Kingdom of Norway can play an active role in strengthening the European and Euro-Atlantic unity in counteracting Russia's aggressive actions.
He stated this during a meeting with Minister of Foreign Affairs of Norway Ine Eriksen Søreide, who opened the program for his official visit to Norway, the Government portal reports.
"We are satisfied with the dynamics and effectiveness of the political dialogue, and we are counting on Norway's most effective role in the further strengthening of European and Euro-Atlantic unity in counteracting Russia's aggressive actions," said Groysman.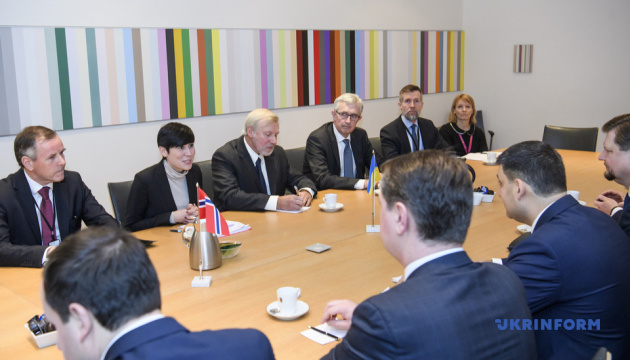 He recalled that Russia's aggression has long been a sign of hybridity, and it is not just about the daily shelling of Ukrainian army positions in the east of the country. The situation in the Sea of Azov also remains tense.
"This is a military, political and economic destabilization campaign against Ukraine - to prevent our integration into the EU and NATO. But we have begun the process of consolidating the course on European and Euro-Atlantic integration at the constitutional level," the Ukrainian prime minister said.
The parties agreed that one of the tools of counteracting Russia's aggression is a sanction policy, which should only be increased.
The visit of the Ukrainian prime minister aims to strengthen the Ukrainian-Norwegian cooperation in the political, trade, economic, investment and other areas, and to establish direct contacts between the representatives of the business circles of the two countries. As expected, the parties will sign some bilateral documents.
The heads of governments will also participate in the Norwegian-Ukrainian Business Forum.