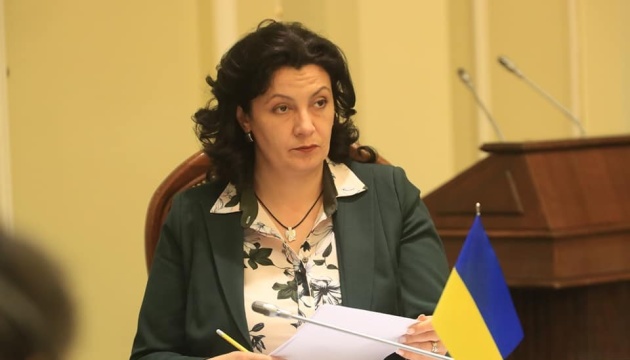 Klympush-Tsintsadze, Lajčák discuss priorities of Slovakia's OSCE Chairmanship and bilateral cooperation
Vice Prime Minister for European and Euro-Atlantic Integration of Ukraine Ivanna Klympush-Tsintsadze met with Minister of Foreign and European Affairs of the Slovak Republic Miroslav Lajčák on the sidelines of the World Economic Forum in Davos on January 24, the Government portal reports.
During the meeting, the sides discussed the priorities of Slovakia's OSCE Chairmanship and issues related to bilateral cooperation.
"Ukraine hails the priorities of the Slovakia's OSCE Chairmanship, because they are based both on the international and your own experience (Miroslav Lajčák served as the President of the United Nations General Assembly before). The Slovak side has set ambitious but at the same time real and achievable goals," the Vice Prime Minister said and thanked Lajčák for certain steps that Slovakia intends to take during the OSCE Chairmanship to improve the situation in the regions suffered from the Russian aggression.
She also said that Ukraine is interested in the cooperation within the OSCE in such areas as halt to illegal supply of arms, personnel and ammunition by Russia to occupation administrations in Donbas; ensuring full and unhindered access of the OSCE mission to all territories occupied by Russia; release of Ukrainian citizens illegally detained in Crimea, in occupied Donbas and in the Russian Federation; monitoring, reporting and improving the human rights situation in the occupied territories of Donbas and Crimea.
In turn, Miroslav Lajčák assured that ongoing conflict in Ukraine is one of the priority issues for the OSCE and noted that, unfortunately, the potential of the Monitoring Mission is not fully realized, since it does not have full access to the occupied territories. According to him, the mission is currently focused on humanitarian projects - assistance to the population in eastern Ukraine under several practical directions.