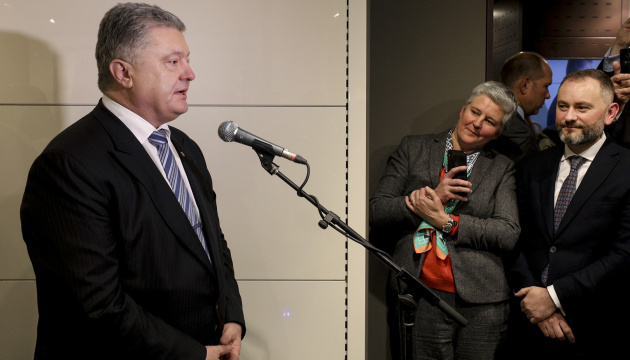 Russia already interfering in Ukraine's election - president
Ukrainian President Petro Poroshenko has warned against the danger of populism for Europe and Ukraine and stressed that Russia is influencing the electoral processes in European countries and Ukraine in 2019.
He said this in an interview with Bloomberg as part of participation in the World Economic Forum in Davos, the press service of the head of state reported.
"We have Russian influence on the elections when Russia uses democratic instruments to influence democratic countries. We tried to undertake the necessary efforts to minimize or stop this Russian influence. Do you know what is the best solution? Responsible voting of people," Poroshenko said.
The president stressed that Europe demonstrated a responsible vote of citizens in 2016 and 2017.
"Everyone said that in France, in Germany populists will win. We keep our fingers crossed that this will not happen in many European countries, that this will not happen in Ukraine and that this will not happen during the elections to the European Parliament," he said.
According to him, "the danger of populism is extremely high in Europe, as well as in Ukraine, which is part of Europe."
"We have irresponsible politicians who only make promises," Poroshenko added.