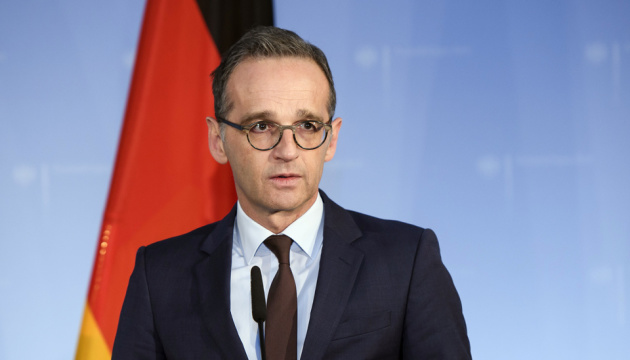 German foreign minister in USA to discuss a wide range of international issues including Ukraine
German Foreign Minister Heiko Maas intends to discuss with his American colleagues a wide range of issues, including Ukraine.
The minister announced this on January 23 before the start of negotiations in New York and Washington, D.C., an Ukrinform correspondent reported.
"It's good that negotiations in Washington, D.C. will be held despite a shutdown in the United States. Especially in the times of international crisis, we need the ability of the U.S. to act - in the fight against ISIS, in the issues of Syria, Afghanistan, Ukraine and, of course, in disarmament," Maas told before his meeting with U.S. Secretary of State Mike Pompeo on Thursday.
According to him, it is clear that all these issues can not be solved without the U.S.. Therefore, Berlin seeks to strengthen the partnership and reorganize it if necessary. The guiding principle is that Germany does not want to get a new confrontation, it wants a new cohesion.