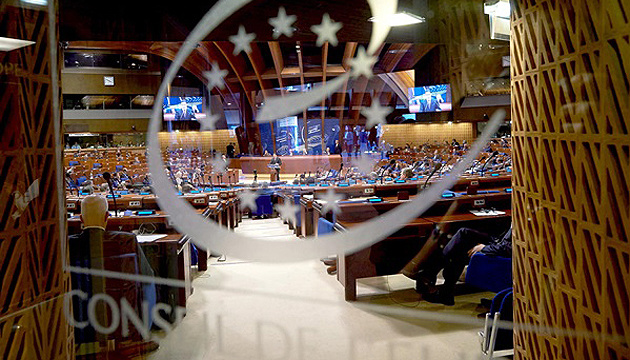 PACE demands Russia free captured Ukrainian sailors - draft resolution
A draft resolution by the Parliamentary Assembly of the Council of Europe (PACE) entitled "The escalation of tensions around the Sea of Azov and the Kerch Strait and threats to European security" calls on Russia to immediately release Ukrainian sailors captured in the Kerch Strait, Ukrinform's correspondent in Strasbourg said.
"The Assembly urges the Russian Federation to immediately release the Ukrainian servicemen and ensure they are granted the necessary medical, legal and/or consular assistance," the draft resolution says.
According to the document, the PACE calls on Russia to ensure freedom of passage in the Sea of Azov and the Kerch Strait and refrain from violence.
At the same time, the PACE calls on the authorities of Ukraine and Russia to respect the Treaty on the Use of the Sea of Azov and the Kerch Strait and to refrain from any further steps which might escalate the conflict and threaten security in the wider region.
The draft resolution also expresses great concern about the construction by Russia of the bridge over the Kerch Strait, which it considers illegal and another breach of Ukraine's sovereignty, as well as about Russia' policy regarding the selective search of Ukrainian and international ships, which hinder navigation to and from the Sea of Azov.
The PACE also plans to reaffirm its commitment to earlier resolutions on the political consequences of Russian aggression against Ukraine and in support of the sovereignty and territorial integrity of the state.
German MP Andreas Nick was appointed the rapporteur on this issue in the PACE. Debates and voting on the resolution will be held early on Thursday, January 24.