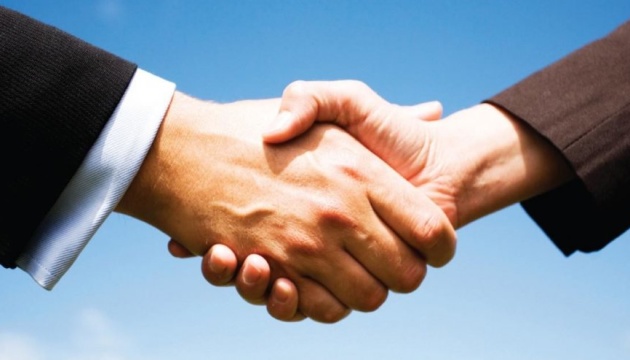 Ukraine intensifying political and economic dialogue with Macedonia
Ukraine and Macedonia have agreed to intensify political dialogue and economic cooperation.
Such agreement was reached in Kyiv on January 22 after political consultations chaired by Ukraine's Deputy Foreign Minister Vasyl Bodnar and State Secretary of the Ministry of Foreign Affairs of the Republic of Macedonia Viktor Dimovski, the press service of the Ukrainian Foreign Ministry reported.
"The parties outlined key areas for the further development of bilateral political dialogue, trade, economic and regional cooperation, the development of the legal framework and the confrontation with Russian hybrid threats, including in the context of the security situation in the Western Balkans... In particular, it was agreed to hold another meeting of the economic commission, finalize the agreement on visa-free travel for citizens and establish cooperation between cities and regions of the two countries, primarily Kyiv and Skopje," reads the statement.
It notes that the issue of reforming the diplomatic services of Ukraine and Macedonia was discussed in detail during the visit of the Macedonian delegation .
The meeting participants agreed on further exchange of practical experience at the expert level and signed a plan of consultations between the foreign ministries of Ukraine and Macedonia for 2019-2020.