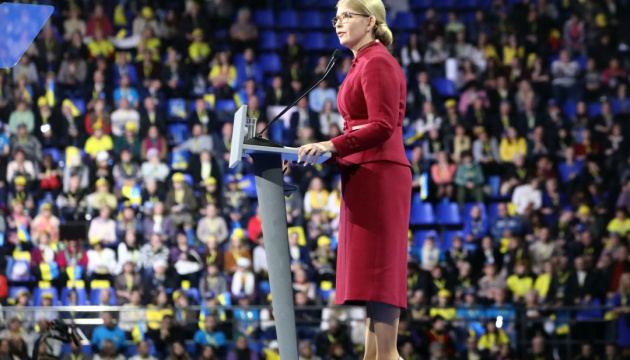 Batkivshchyna nominates Tymoshenko for president
The Batkivshchyna All-Ukrainian Association has nominated its leader, Yulia Tymoshenko, as a candidate for the post of Ukraine's president in the election scheduled for March 31, 2019.
The party made a respective decision at its congress on Tuesday, an Ukrinform correspondent said.
The congress was attended by 174 delegates who unanimously supported Tymoshenko as a candidate for president.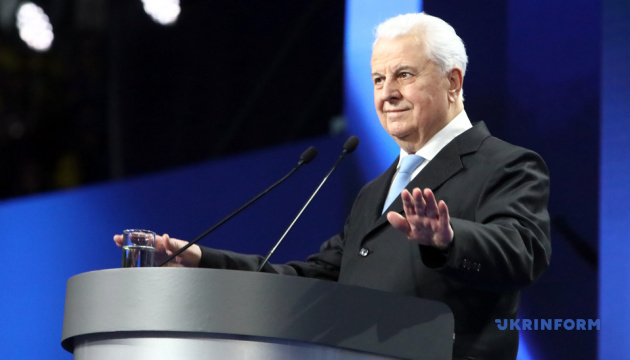 "A big country is my goal from which I will never retreat. This is why I am running for the presidency today," Tymoshenko said in her speech.
While commemorating the defenders of the Donetsk airport, she expressed confidence that Ukraine would win the war and "Donetsk will again have a peaceful civilian airport, the airport named after Cyborgs."
Speaking about her electoral program, she emphasized that she would resort to a powerful diplomatic offensive.
"The protection of Ukraine from the aggressor country is a priority task for a new president. We insist on the use of sufficiently effective measures to make the Russian Federation establish peace and liberate Crimea and Donbas. We insist on a substantial increase in military and technical assistance that is urgently needed by the country to create an effective air defense system and strengthen our capabilities to counter the foreign invasion on a modern level," Tymoshenko said.
In addition, she stressed the need to adopt before the next parliamentary elections a new constitution of Ukraine that "will immediately eliminate corruption by 80%."
She also promised to make Ukraine a fully energy independent country over the next five years.
According to Tymoshenko, she will leave the president's post if she does not fulfill her program within the first hundred days.
The presidential election campaign in Ukraine began on December 31. The nomination of candidates by political parties or by self-nomination and the submission of documents by candidates to the CEC will last until February 3, 2019. A candidate running for president or a party that nominated him or her for president must make a deposit of UAH 2.5 million.