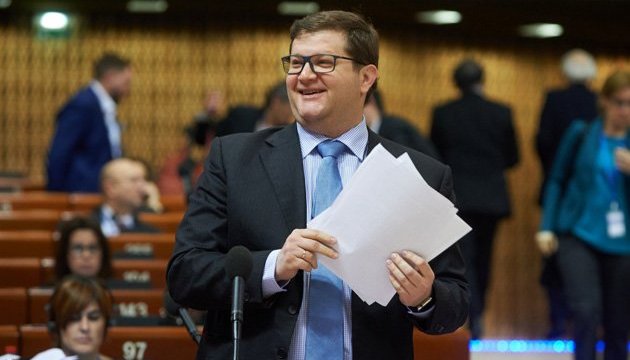 Relatives of captured Ukrainian sailors to give press conference in Strasbourg
Relatives of the Ukrainian sailors captured by Russia will attend the Parliamentary Assembly of the Council of Europe in Strasbourg.
Head of the Ukrainian delegation to PACE Volodymyr Ariev told this to journalists on the sidelines of the assembly's session, own Ukrinform correspondent in Strasbourg reports.
"Relatives of the captured sailors will visit PACE on Wednesday. They will attend the screening of the film about the Ukrainian prisoners of the Kremlin. In addition, relatives will give a press conference," Ariev said.
The film will be presented as part of the event "Putin's hostages: Ukrainian political prisoners of the Kremlin".
As reported, the PACE Winter Session is held in Strasbourg on January 21-25.
On November 25, 2018, Russian border ships fired on and seized in the Kerch Strait three Ukrainian vessels that were moving from the port of Odesa to the port of Mariupol. A total of 24 Ukrainian sailors were captured.
Russian-controlled "courts" in occupied Crimea arrested all sailors for two months, and they were taken to Moscow.
On January 15 and 16, Moscow's Lefortovo Court extended the arrest of the captured sailors for three months.
The lawyers of Ukrainian sailors filed a motion to change the court's ruling.