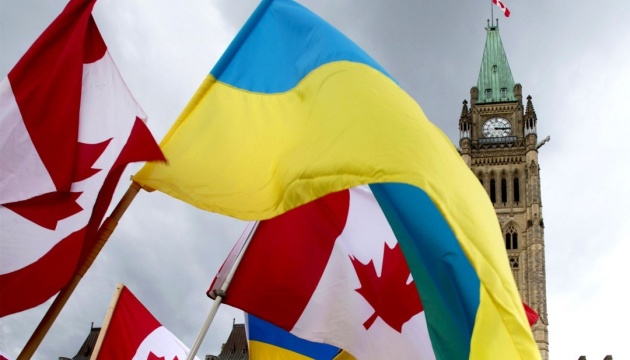 Canada, Ukraine to extend effect of free trade agreement - ambassador
Ukraine and Canada will hold talks this year on extending the effect of the free trade agreement to the sphere of services and investment, Ukraine's Ambassador to Canada Andriy Shevchenko has said in an interview with Ukrinform.
"The text of the free trade agreement between Ukraine and Canada stipulates that two years after its entry into force, we will review it and see how it can be changed or extended. We already have a political arrangement that the agreement will be extended to the sphere of investment and services," Shevchenko said.
According to him, this is first and foremost good news for Ukrainian IT experts and "also for all other representatives of the Ukrainian tertiary sector, since in that case they will be able to work in the best possible conditions with Canada." "The agreement will turn two years in August 2019, and we have every chance of expanding the sphere of its effect this year," the ambassador said.
The free trade agreement between Canada and Ukraine came into force on August 1, 2017. Canada immediately lifted 98% of customs duties on Ukrainian goods. Ukraine, in turn, cancelled 72% of duties on Canadian goods in the Ukrainian market, with duty-free exports expected to increase to 98% in the next seven years. The agreement also mutually opens up public procurement markets. Certain sections of the document protect electronic commerce and intellectual property.