Mustafa Dzhemilev, Crimean Tatar leader
Our goal is to create a platform for the return of Crimea pursuant to the Budapest Memorandum
03.01.2019 18:53
We met with Mustafa Dzhemilev in the Turkish capital where he arrived on his way from New York to Kyiv. He had to discuss with Turkish diplomats and friendly parliamentarians the results of a meeting of the UN General Assembly that adopted historic resolutions - on the militarization of Crimea, the Black Sea and the Sea of Azov, and on human rights violations in the Russian-occupied peninsula. The Crimean Tatar leader is convinced that the decisions of the General Assembly bring closer the time of the liberation of his homeland, and he intends to return to Crimea during his lifetime.
Mustafa Dzhemilev, the leader of the Crimean Tatar people, a Ukrainian MP and the president's representative in charge of the Crimean Tatar people, spoke in an exclusive interview to Ukrinform about his trip to New York, a vote at the UN General Assembly, behind-the-scenes intrigues of Russia, and a possible visit to Ukraine by Turkish President Recep Tayyip Erdogan.
Question: You are returning to Kyiv from New York with a victory - the UN passed two resolutions, one on demilitarization of Crimea and another on human rights violations on the peninsula. Tell us how the voting took place. What was the atmosphere like in the hall? Was Russia trying to resist?
Answer: Honestly speaking, we expected a speech by Russians and those who constantly support them, so the content of an address by the Russian ambassador was no surprise to us. One can say that it was more insolent, more unreasoned, in the usual manner - Crimea is our land, we do what we want. They advocate explicit violations of international law, and this, of course, triggers respective reactions and associations from other delegations.
I was slightly wary of another speech – by a representative of Armenia. Last time, Armenia frankly declared that Crimea is a Russian territory, but now this speech was more streamlined. Nonetheless, they voted against the resolution. It means that they are still within the orbit of Russia, but nobody knows how it proceeds in the future. In general, the fact that only 19 countries voted against the resolution on demilitarization, in support of Russia, is encouraging. Of course, it is surprising that many countries abstained. I think this is our weak link. We need to work with these countries.
Q: What countries are we talking about?
A: At this time, unfortunately, Qatar and Saudi Arabia, which generally support us, also abstained. That is, not legal or moral priorities, but purely political ones are prevalent in such countries. They get weapons from Russia or cooperate within the OPEC on energy issues.
After returning to Kyiv, I also want to speak with the ambassador of Indonesia. We visited the country, met with a vice president and held a press conference. Jakarta has a fair stance on the occupation of Crimea, but it abstained again during the vote. They promised us to join and co-sponsor human rights resolutions, use their influence in the Muslim world. But how did it happen that they abstained again? I think the reason is the same. Indonesia is obliged to buy arms from Russia and does not hide it. We tried to reorient them to Ukroboronprom, but it has not happened so far for a number of reasons, including bureaucratic ones. The same came is with Saudi Arabia.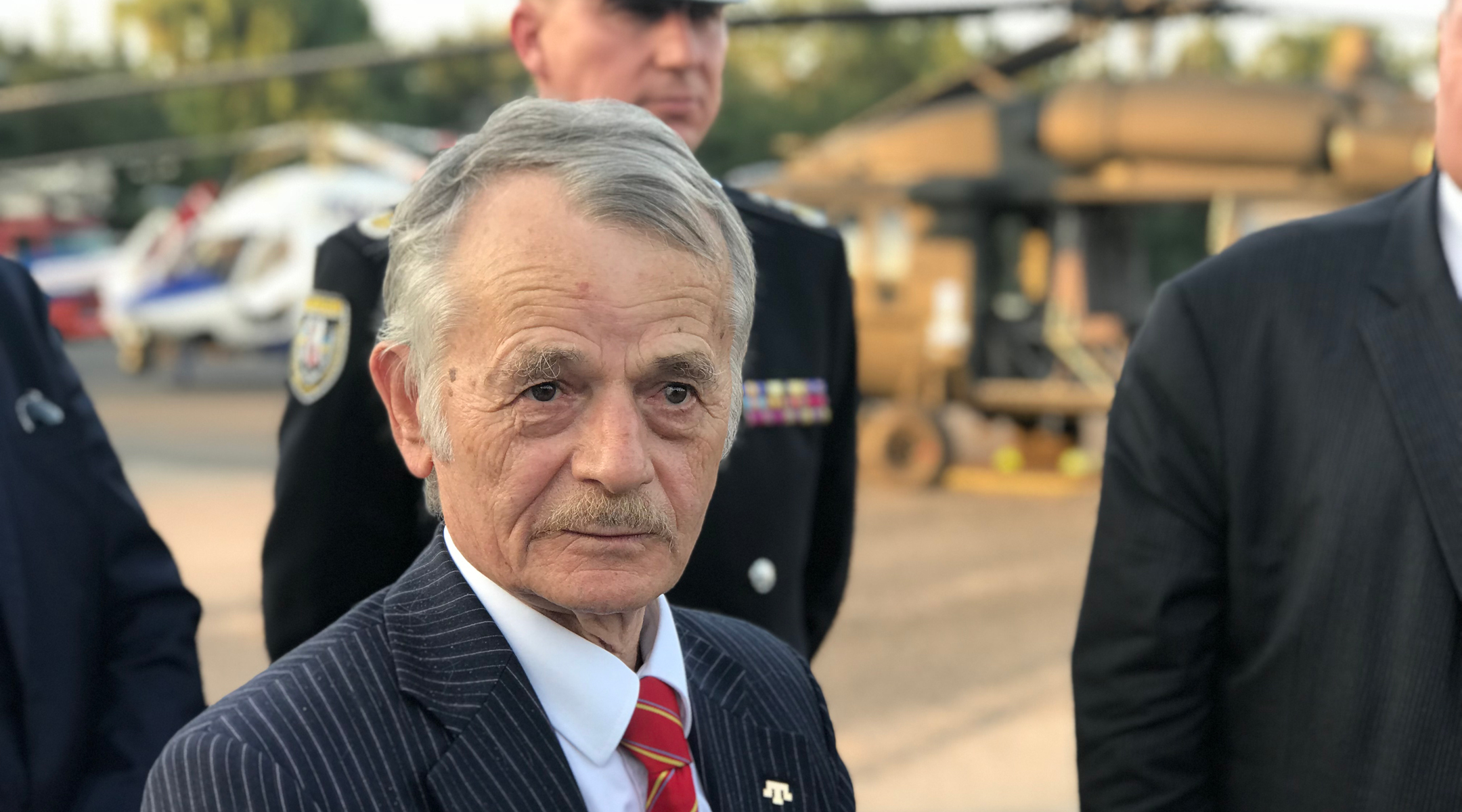 Q: Who else did you meet in New York? What did you discuss?
A: We had a fairly long meeting with [former] Acting United States Deputy Ambassador to the United Nations Kelley Currie. We talked about the situation in general, about the next steps in different areas, and about relations between the United States and the Turkish Republic. We explained that now we get practically the greatest support from Turkey and the fact that such cold relations between the U.S. and Turkey create a problem for us. We are focused on Euro-Atlantic integration and, at the same time, we do not want to move away from Turkey. She said that there are now trends that relations will be improved and, consequently, Ukraine will get more support. Prospects are very good.
In the U.S. Department of State, we met with George Kent, who currently serves as U.S. Deputy Assistant Secretary of State for European and Eurasian Affairs. We were also joined by lawyer Nikolai Polozov, who is currently coordinating a group of lawyers for the release of prisoners of war and political prisoners, together with the Ministry of Foreign Affairs and the Ministry of Defense of Ukraine. There was a productive communication. But something alarmed us. The American side said it was always trying to help Ukraine, but reports of some supplies of Russian nuclear fuel, that is, from the aggressor country to Ukrainian nuclear enterprises, aroused their concerns and worries. Ukraine's Ambassador to the U.S. Valeriy Chaly explained the position of Ukraine on this issue in more detail. [Earlier, the situation was explained by Energoatom]
Q: What else, in the opinion of the United States, should be done to prepare the basis for the legal return of Crimea?
A: I have already said this and will repeat that the value of this resolution on demilitarization adopted by the UN on December 17 is that it refers to the Budapest Memorandum for the first time. It is very important that the UN voted that this was a violation of the Budapest Memorandum. Our next goal is to create a platform for the return of Crimea pursuant to the Budapest Memorandum. We will continue to work in this area. By the way, we spoke with American congressmen on this topic. They find this approach reasonable and proposed that we send our appeal to them, as well as to other countries - signatories of the Budapest Memorandum, including China and France, despite the fact that they joined later. The memorandum clearly states that, in exchange for the abandonment of nuclear weapons, we get guarantees of territorial integrity and security. Where are these guarantees? Russia, as expected, categorically rejects the creation of such a platform. This is not so important. Let them first refuse and not participate, but let such a platform exist. If fairly tough sanctions are imposed, then I think Russia will give way.
I have repeatedly said, turning to Western leaders, that if there was the same reaction to the occupation of the Georgian territory as it was to the occupation of Crimea, then, perhaps, the occupation of Crimea would not have happened. I do not rule out that the peninsula may be de-occupied at the cost of the collapse of Russia. Such foolish things, which Putin does, are leading to this.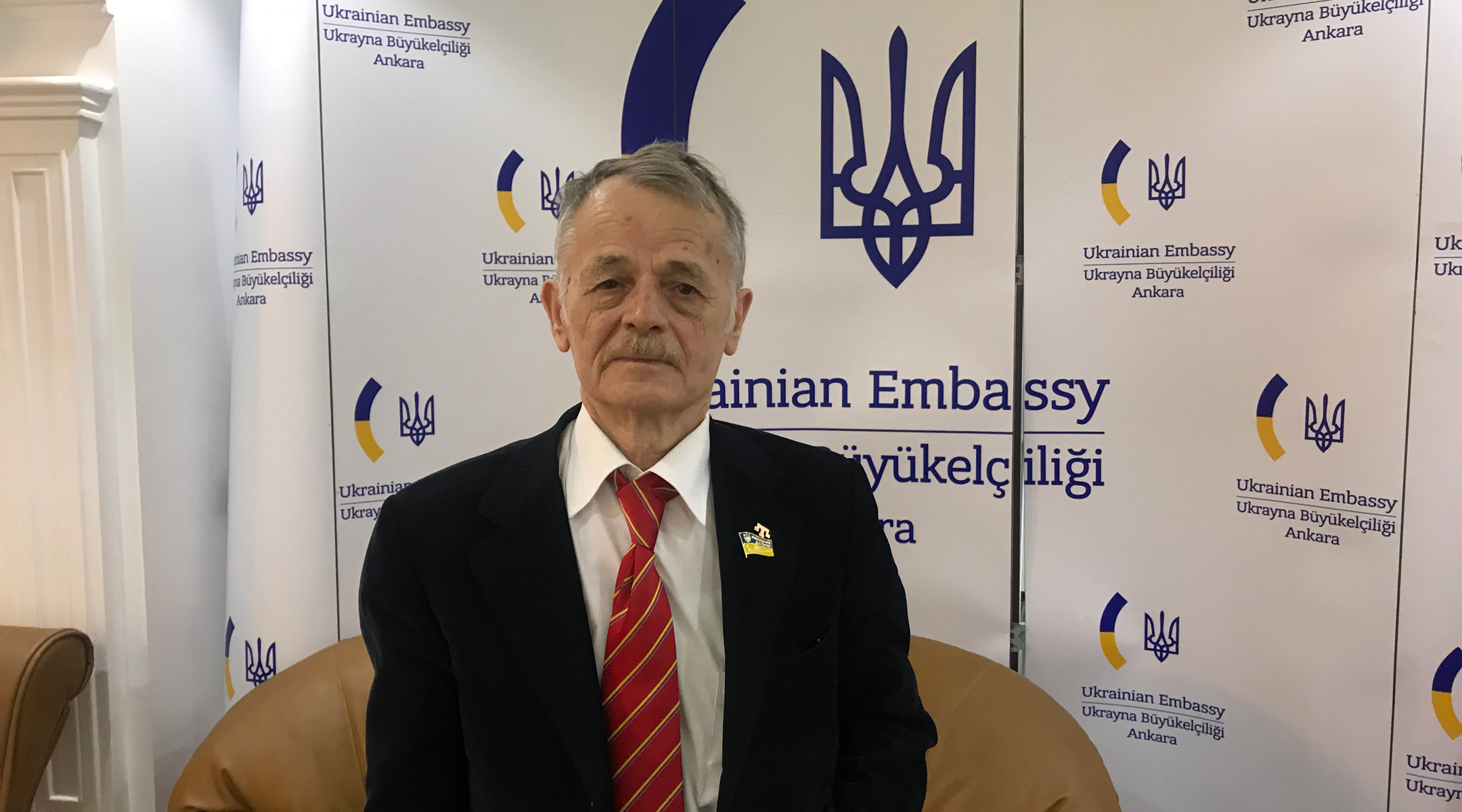 Q: Did they raise the issue of the situation in the Sea of Azov, our seamen who are in captivity in Russia, and their release?
A: The alarming situation after the Azov crisis was discussed at all platforms. The only thing that failed was that before the adoption of the second resolution on human rights, we had a rather powerful demonstration, with slogans and texts like "Russia is a pirate state. Pirates cannot be members of the Security Council," "Return our sailors, our ships." But it turned out that on the night of December 22, at the very end of the work, when we thought that this resolution would not be considered, we flew back home. We were informed that the resolution was still considered and passed on our way home. In general, these are good New Year "gifts" for us.
Q: From New York to Kyiv, you headed through Ankara and held a series of meetings in the parliament and in the Ministry of Foreign Affairs of Turkey. Tell us more about topics that were raised?
A: At a meeting in the Ministry of Foreign Affairs of Turkey, we were talking about what Turkey could do in dealing with those countries that abstained during the UN vote. Although this is a matter of concern to us, I will note that there is a general trend towards increased support for Ukraine. The position of Turkey also contributes to this.
In the Foreign Ministry, we also talked about the possibility of organizing a trip of Turkish President Recep Tayyip Erdogan to Kherson region for a meeting with his compatriots, to demonstrate support for the region. We were told that this is not easy in the near future, because local elections will be held in Turkey, too, along with elections in our country, and it is unlikely that a visit will be organized by March 31. But in general, such an opportunity exists. It is possible that the visit will not be at the level of the president, but at the level of the foreign minister, and Mevlut Cavusoglu will visit Ukraine.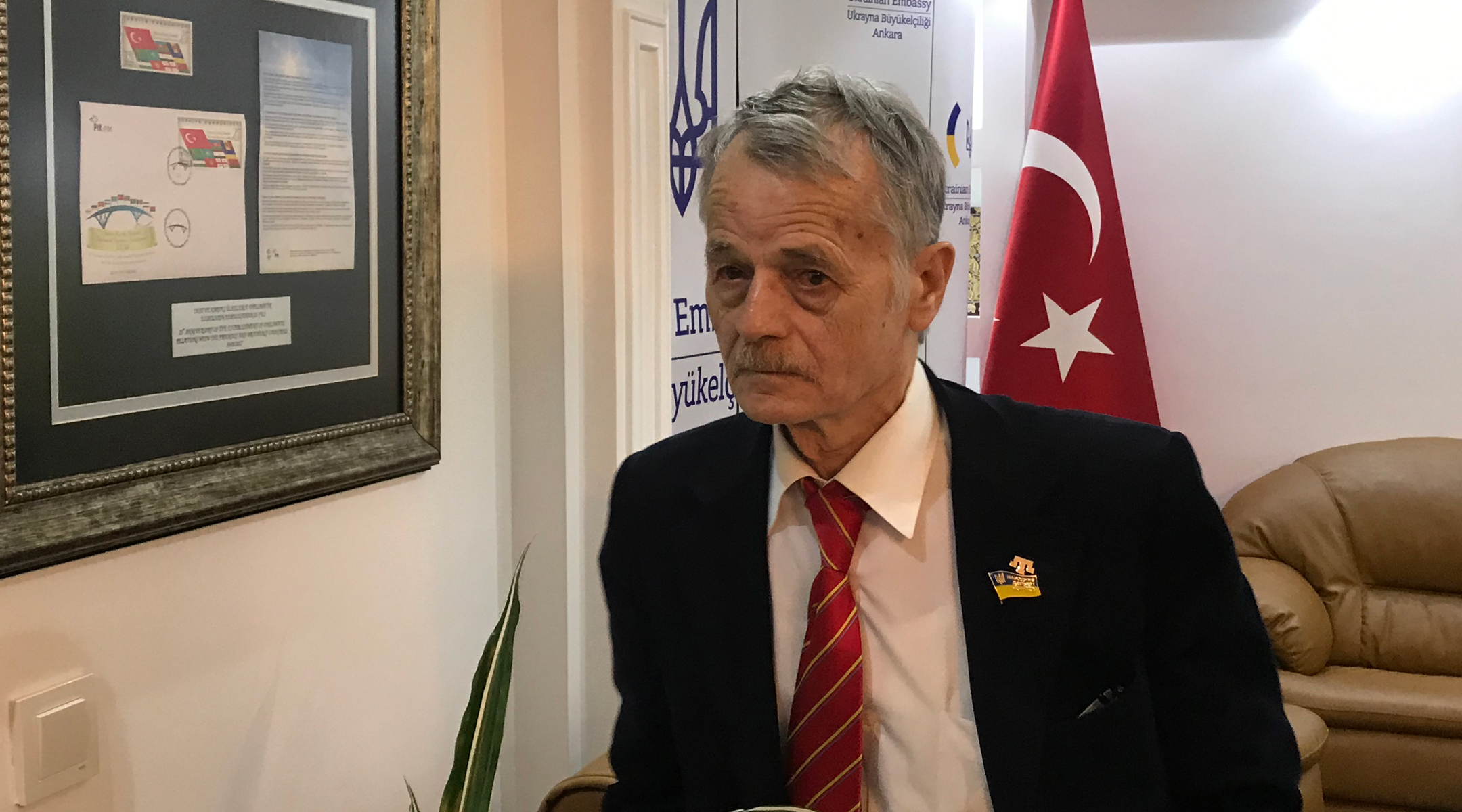 Q: How does Turkey assess the situation in the Sea of Azov? President Erdogan said earlier that he was ready to be a mediator.
A: Turkish Foreign Minister Mevlut Cavusoglu said that President Erdogan had given him instructions to raise at all platforms the issue of free passage through the Kerch Strait and the need to return our captured vessels. He also said that it seems that Putin does not want to resolve this issue and release sailors before elections. He thinks such a step would be a "gift" to Poroshenko ahead of upcoming elections. That is, he wants to use the situation as an instrument of influence on our elections. It is cynical, contrary not only to law, but also to morality. Using people for political purposes is a system of hostage-taking.
We spoke in Turkey and earlier in the United States about the need for close attention to Russia ahead of elections, because, without any doubt, Russia will make every effort to prevent Poroshenko from being re-elected for a second term. They will support anyone in any way so that Poroshenko does not win the election.
Olha Budnyk, Ankara