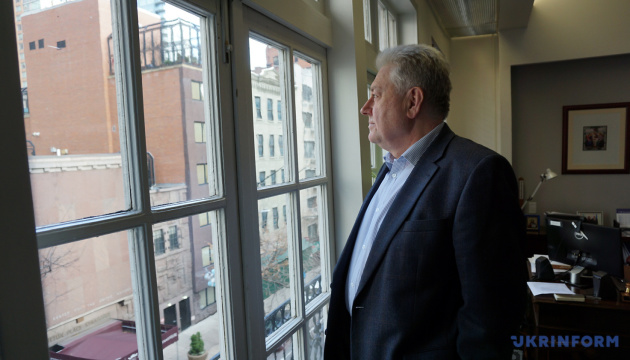 Yelchenko: Number of Russian troops in Crimea now is greater than in Soviet times
The number of troops that Russia has deployed in the occupied Crimea exceeds even the level of the Soviet military presence on the peninsula. It also violates the agreed restrictions on the southern flank of the Russian Federation.
"Now the whole peninsula has turned into a huge military base. It seems to me that the number of Russian troops there is even greater than in Soviet times. We are talking about the cutting-edge missile systems and everything else," Permanent Representative of Ukraine to the UN Volodymyr Yelchenko said in an exclusive interview with Ukrinform.
Thus, the agreed restrictions on Russian military presence in the region are violated, Yelchenko explained.
"The number of military equipment in and around Crimea now exceeds all permissible limits, including the agreements restricting Russia's military presence on the southern flank," the diplomat said.
As reported, on December 17, 2018, the UN General Assembly adopted a resolution on the threats posed by Russia's militarization of the occupied Crimea.