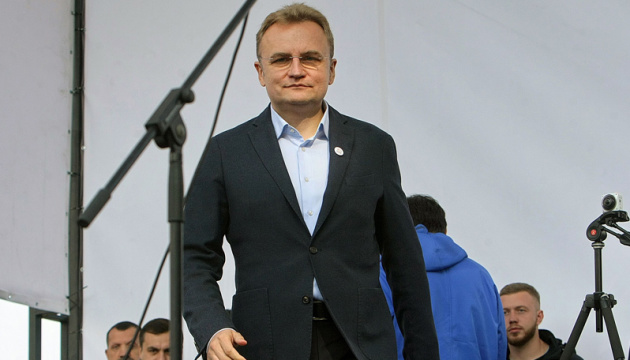 Samopomich nominates Sadovy for Ukrainian presidency
The Samopomich Union has nominated its leader Andriy Sadovy as a candidate for the post of Ukraine's president.
Such a decision was made at a party congress on Thursday, an Ukrinform correspondent said.
The congress delegates unanimously voted for Sadovy's candidacy.
"Thus, the 17th congress of the Samopomich Union party decided to nominate Andriy Ivanovych Sadovy as a candidate for the post of President of Ukraine at the next presidential election in Ukraine set for March 31, 2019 from the Samopomich Union political party," Deputy Speaker of the Verkhovna Rada Oksana Syroid, who was presiding at the congress, said.
The congress was attended by delegates from regional and local branches of the party. Hlukhiv Mayor Michel Terestchenko, who was also present at the congress, announced his support for Sadovy.
Lviv Mayor Andriy Sadovy is the leader of the Samopomich Union party. The party was established on his initiative in October 2012.
The presidential election campaign began in Ukraine on December 31, 2018.
The nomination of candidates and the submission of documents by presidential candidates will last from December 31, 2018 until February 3, 2019. The registration of presidential candidates will last until February 8 inclusive.