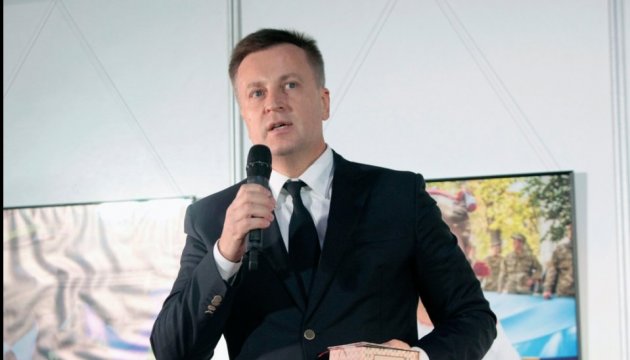 Nalyvaichenko nominated for Ukraine president
The Justice Party has nominated its head, Valentyn Nalyvaichenko, as a candidate for the post of Ukraine's president in the election scheduled for March 31, 2019.
A respective decision was made by delegates at the 19th extraordinary congress of the Justice Party on Thursday, an Ukrinform correspondent reports.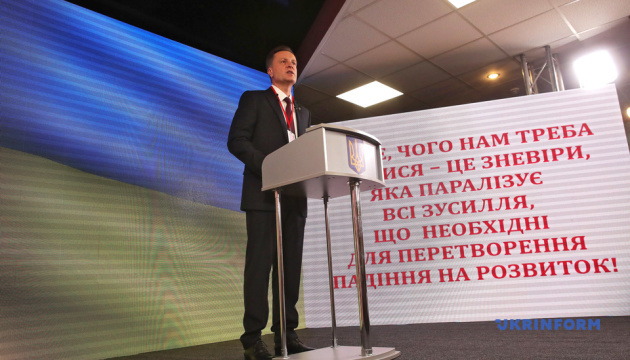 "Valentyn Nalyvaichenko has been elected a candidate for the post of President of Ukraine from the political party 'Justice Public and Political Movement of Valentyn Nalyvaichenko'," Ruslan Kolesnikov, who was presiding at the congress, said.
He noted that the decision had been adopted unanimously by 202 delegates of the congress.
Nalyvaichenko told journalists that he would submit the necessary package of documents to the Central Election Commission on January 3.
"If the congress nominated me right now, so we will go to the Central Election Commission right now," he said.
The presidential election campaign began in Ukraine on December 31, 2018.
The nomination of candidates by parties or through self-nomination for the post of head of state and the submission of documents by candidates to the Central Election Commission will last from December 31, 2018 until February 3, 2019. Before submitting documents to the CEC, a candidate or a party that nominated him or her must make a deposit of UAH 2.5 million. The registration of presidential candidates will last until February 8 inclusive.