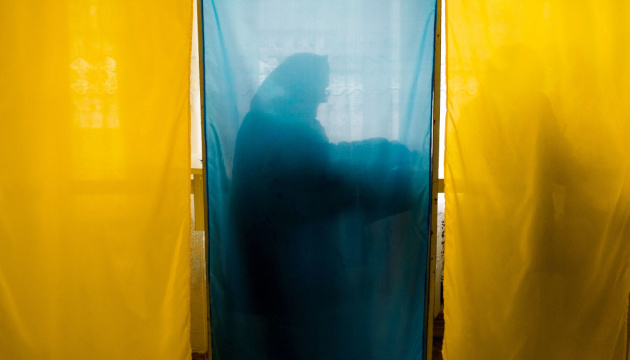 Poll: More than two-thirds of Ukrainians ready to vote in presidential and parliamentary elections
More than 77% of Ukrainian citizens expressed their willingness to vote in the upcoming presidential election and more than 76% - in the parliamentary elections.
Such results of the poll were presented by director of the Social Monitoring Center Dmytro Dmytruk at a press conference, an Ukrinform correspondent reports.
Dmytruk added that the residents of western, central and partly northern Ukrainian showed higher electoral activity.
In particular, 77.4% of respondents said they were ready to come to the polling stations at the presidential election; 17.7% said they would not vote; 4.9% are undecided.
In addition, 76.1% of respondents expressed their willingness to vote in parliamentary elections; 18.2% said they were not ready to vote; another 5.7% are undecided.
The poll was conducted on December 16-22, 2018 jointly by the Social Monitoring Center and the Oleksandr Yaremenko Ukrainian Institute of Social Research. A total of 2,045 respondents were polled throughout the entire territory of Ukraine, except for the temporarily occupied territories of Luhansk and Donetsk regions and the Autonomous Republic of Crimea.