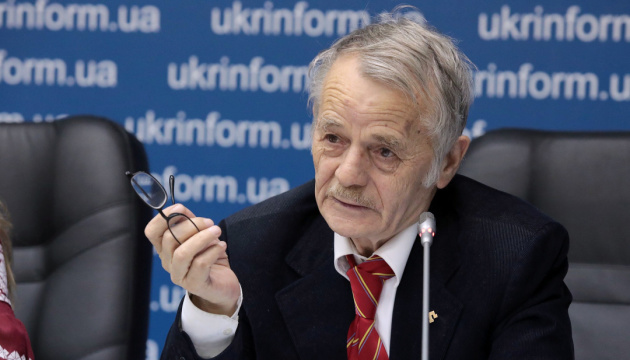 Mustafa Dzhemilev: Ukraine may return Crimea pursuant to Budapest Memorandum
The next goal in the process of de-occupation of Crimea will be the creation of a platform to restore Ukraine's sovereignty in the peninsula pursuant to the Budapest Memorandum.
"Our next goal is the creation of a platform to return Crimea pursuant to the Budapest Memorandum. We will continue making efforts in this direction," Ukrainian lawmaker, leader of Crimean Tatar people Mustafa Dzhemilev said in an interview with Ukrinform.
According to him, this issue has already been raised in a conversation with members of the U.S. Congress: "They find this approach reasonable and suggested sending our appeal to the United States as well as other countries - signatories of the Budapest Memorandum, including China and France, despite the fact that they joined later."
The politician once again recalled the provisions of the Budapest Memorandum.
"After all, the memorandum clearly stipulates that Ukraine is guaranteed its territorial integrity and security in exchange for the renunciation of nuclear weapons. Where are these guarantees? Russia, as expected, rejects categorically the creation of such a platform. It is not so important. They may refuse and not to participate at first, but such a platform should exist. And if tough sanctions are approved, I believe that Russia will give up," Dzhemilev summed up.
The Budapest Memorandum on Security Assurances refers to three identical political agreements signed at the OSCE conference in Budapest, Hungary on 5 December 1994, providing security assurances by its signatories relating to the accession of Belarus, Kazakhstan and Ukraine to the Treaty on the Non-Proliferation of Nuclear Weapons. The memorandum was originally signed by three nuclear powers, the Russian Federation, the United Kingdom, and the United States of America. China and France gave individual assurances in separate documents.