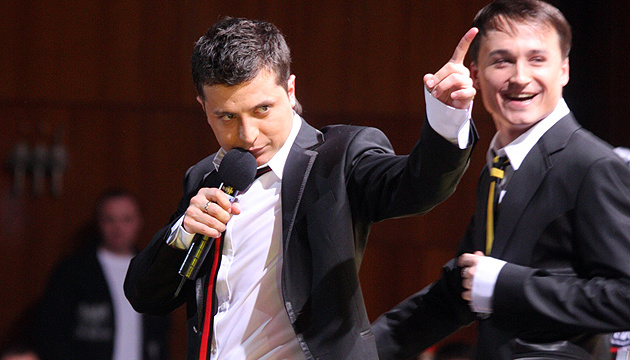 Showman Zelensky says he will run for Ukrainian presidency
Volodymyr Zelensky, an artist and art director of Studio Kvartal 95, has said that he will stand in Ukraine's presidential election set for Marth this year.
He said this during a Kvartal 95 comedy program that was broadcast on the 1+1 television channel late on December 31.
According to Zelensky, he decided to "try to change something in Ukraine."
"They have asked me for a long time whether I run [for president] or not. You know, unlike our great politicians, I did not want to make promises in vain. And now, a few minutes before the New Year, I'll make a promise and fulfill it right away. Dear Ukrainians, I promise you to run for Ukrainian presidency. And I'm fulfilling [this promise] right away. I am running for the Ukrainian presidency. Let's do it together. Happy New Year, congratulations on a new servant of the people," Zelensky said in his video address.
The presidential election campaign in Ukraine started on December 31, 2018. The presidential election should be held on March 31, 2019.