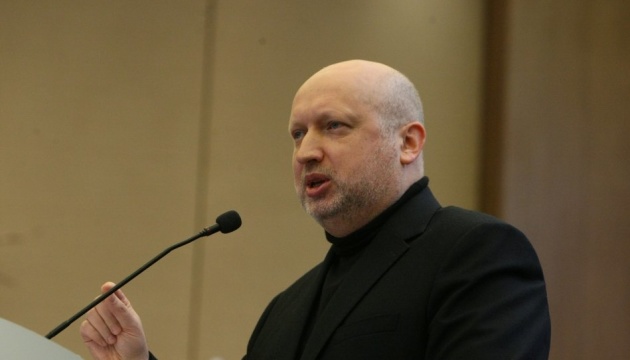 Year 2019 to be important for Ukraine and its European choice – Turchynov
The year 2019 will be important for Ukraine's independence and its European choice.
Secretary of the National Security and Defense Council of Ukraine Oleksandr Turchynov said this in his New Year greetings, the NSDC's press service reported on Monday.
"The next year is vital for each of us and for Ukraine's independence, its European choice. Many would probably like to fall asleep today in one Ukraine, and to wake up tomorrow - in another, where the law is above all, where corruption is over, where living standards excite envy among the European countries, and the eastern neighbor ran away from the occupied territory like a whipped dog. It may seem like a dream, but every dream can come true only when you work on it every day. Everything around us can change only when we will be able to change ourselves," Turchynov stressed.
He also noted that 2018 for Ukraine was another year to struggle for freedom and independence, the year of building a strong national state based on the powerful Armed Forces, reliable and effective security and defense sector.
Turchynov thanked Ukrainian defenders "who are holding the line on these holidays."
"Let the new year be a year of achievements and victories, good deeds, happiness and positive! I wish you welfare and prosperity, love and joy! May God bless your families and our Ukraine," he said.