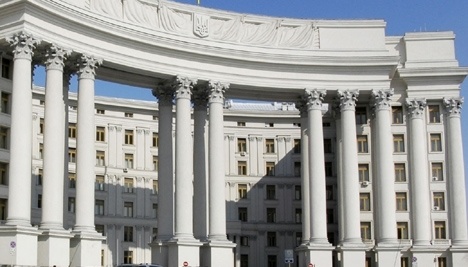 Ukrainian Foreign Ministry strongly condemns terrorist attack in Tripoli
The Foreign Ministry of Ukraine has strongly condemned a terrorist act committed in the Libyan city of Tripoli on December 25, 2018.
"We consider the crime committed at the Foreign Ministry of Libya as a continuation of the chain of violence, the targets of which are state institutions and which aimed at preventing stabilization of the situation in the country and returning peace and conciliation to Libya," the press service of the Foreign Ministry reported.
The Foreign Ministry expressed hope that recent acts of violence would not interfere with the processes aimed at adopting a new Libyan Constitution in 2019 and holding democratic presidential and parliamentary elections.
Ukraine supports the efforts of the National Consensus Government aimed at combating terrorist groups, which continue to act on the territory of Libya. Ukraine believes that the fight against terrorism will be successful only if the efforts of the entire world community are consolidated, the Foreign Ministry emphasized.
As reported, three suicide bombers attacked Libya's Foreign Ministry in Tripoli on Tuesday, December 25, killing at least two other people as well as themselves.