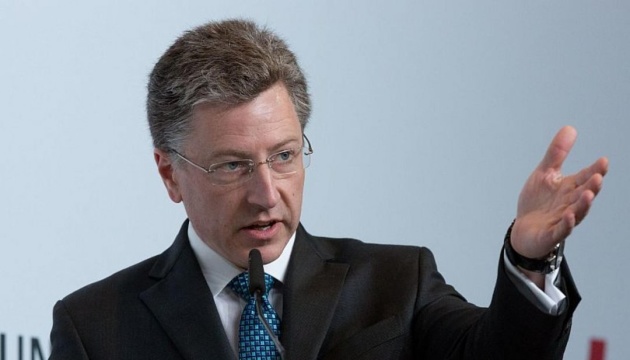 Volker: Russia must not be given a cause for aggression
Russia needs a cause for aggression, therefore, every effort must be made to prevent further escalation.
"Russia has been strengthening significantly its military capacity for a long time by surrounding Ukraine on its territory, as well as in Crimea, and now in the Black Sea and the Sea of Azov. It has the opportunities to start aggression. We believed that Russia was unlikely to make such a decision. But there was an incident when Russia attacked Ukrainian ships a few weeks ago. And now, I think we should consider a realistic possibility that Russia could launch a new aggression," U.S. Special Representative for Ukraine Negotiations Kurt Volker said in an interview with the TSN Ukrainian television news service.
According to Volker, every effort should be made to prevent this.
"We must make every effort to prevent this aggression and deter it. However, there is a thing that raises concerns. Russia says that Ukraine is allegedly going to attack and use chemical weapons. Such misinformation worries because Russia needs a cause for aggression. I would like to think this is done to divert attention from the aggression against the Ukrainian ships in the Black Sea. However, we must be very careful, we must closely follow the situation and, ideally, prevent further escalation and aggression," the U.S. Special Representative noted.