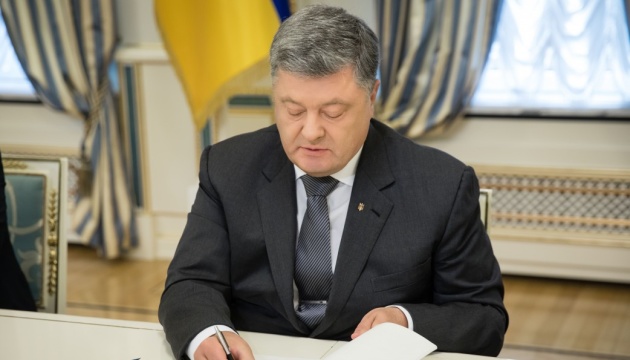 Poroshenko signs law to rename Ukrainian Orthodox Church of Moscow Patriarchate
Ukrainian President Petro Poroshenko has signed a law obliging the Ukrainian Orthodox Church of the Moscow Patriarchate (UOC-MP) to state in its title that it is subordinate to Russia, the press service of the head of state has reported.
"President Petro Poroshenko has signed the law of Ukraine on the introduction of amendments to the law of Ukraine 'On Freedom of Conscience and Religious Organizations' regarding the names of religious organizations (associations) that are part of a religious organization (association), the management center of which is located outside Ukraine, in the state that was recognized by law as the one that carried out military aggression against Ukraine and/or temporarily occupied part of the territory of Ukraine," the report reads.
The president said that the abovementioned legislative changes respect the principle of freedom of religion and equality of all denominations and that the constitutional rights of citizens would not be restricted.
"People have the constitutional right to free choice of religion. The above changes to the law create the best conditions for the exercise of such a right for those who decide on which Orthodox jurisdiction they want to belong to - whether to the newly created autocephalous Orthodox Church of Ukraine, or to the church that insists on maintaining its connection and dependence on the ROC [Russian Orthodox Church]," Poroshenko said, signing the law.
He also expressed confidence that it is easier to make a choice "when all things are named by their names, when there is enough information to make it voluntarily."