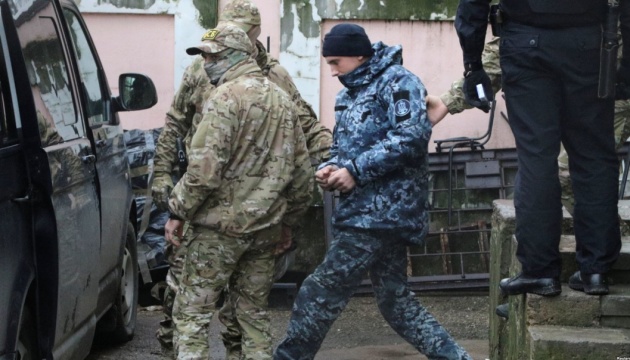 Government to pay financial aid to families of captured Ukrainian sailors
The government will pay UAH 100,000 to each family of Ukrainian sailors that were seized by Russian forces in the Kerch Strait on November 25.
Head of the Department for the Issues of Detained Persons at the Ministry for Temporary Occupied Territories, Ihor Hryb, sated this.
Earlier, he informed that as of December 21, the Ukrainian government paid UAH 100,000 of financial assistance to 66 families of Ukrainian political prisoners held in Russia and annexed Crimea. Also, 11 families will receive the financial assistance by the end of the current year.
The Ministry for Temporary Occupied Territories reported that it had already paid cash assistance to 19 Ukrainians released from captivity in Donbas.
iy