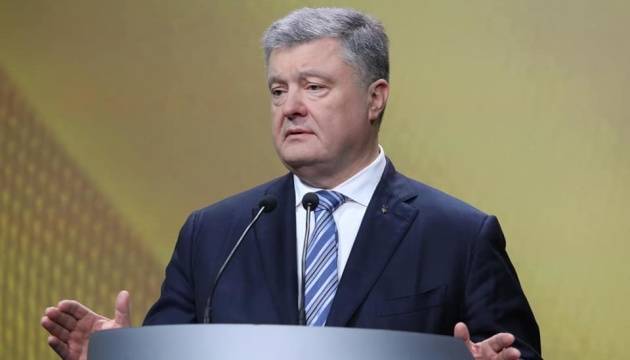 Poroshenko welcomes EU sanctions against Russia
Ukrainian President Petro Poroshenko has welcomed the decision by the European Union to extend economic and sectoral sanctions against Russia.
"It is symbolic that on the eve of the Christmas and the New Year the EU Council approved the decision to extend economic and sectoral sanctions against Russia for its aggression in Donbas," he wrote on his Facebook page on Friday.
Recalling his recent visit to the EU institutions in Brussels and meetings with the leadership of the EU and NATO, the head of state noted that after negotiations last week on the margins of the European Council he rested assured that pro-Ukrainian unity in the EU remains unwavering and the price of aggression will increase for the Kremlin.
"However, the real struggle is still ahead of us as the Kremlin is actively preparing to the next electoral year with its attempt for revenge in Ukraine and promotion of Europe of alternative values," Poroshenko said.
He also stressed the need to strengthen Ukraine's unity and solidarity for the sake of peace and security on the European continent.
Earlier, the Council of the European Union prolonged the economic sanctions targeting specific sectors of the Russian economy until July 31, 2019, stating the lack of progress in the implementation of the Minsk Agreements.