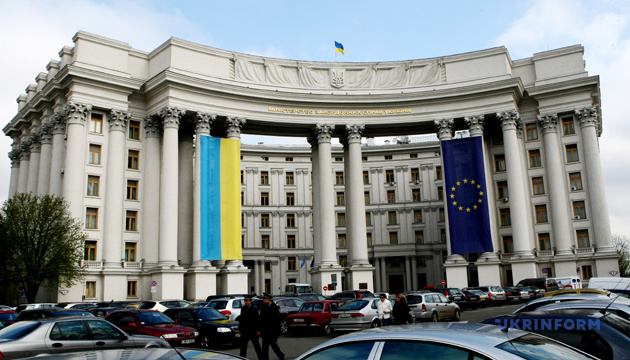 Non-prolongation of treaty on friendship with Russia not to affect number of Ukrainian diplomatic missions
Non-prolongation of Ukraine-Russia treaty on friendship and cooperation will not affect the organizational and staff structure of Ukrainian diplomatic missions in the Russian Federation.
"Neither the staff nor the number of our diplomatic and consular offices are linked with the presence or absence of the treaty on friendship and cooperation with Russia. As the foreign minister has stated repeatedly, our five missions in Russia (the embassy in Moscow, the consulates general in St. Petersburg and Rostov-on-Don, the consulates in Yekaterinburg and Novosibirsk) work exclusively to protect the national interests of Ukraine and Ukrainian citizens," State Secretary of the Ministry of Foreign Affairs of Ukraine Andriy Zayats said in an interview with the LB.ua online Ukrainian media outlet.
The bilateral consular convention between Russia and Ukraine still has effect and, moreover, Ukraine and Russia are the parties to the 1963 Vienna Convention on Consular Relations, he explained.
"So, the termination of the treaty on friendship and cooperation does not entail automatic reduction or abolition of consular or diplomatic presence. These are different things," the state secretary emphasized.