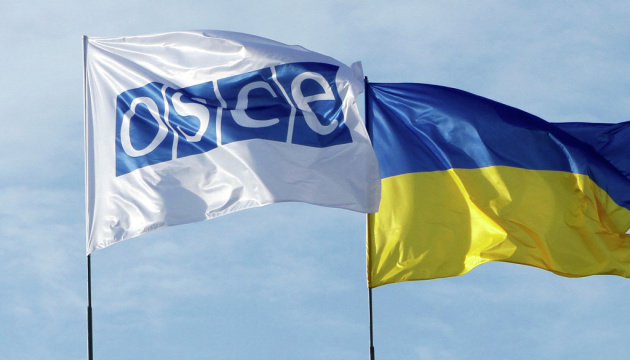 Mandate of OSCE Project Co-ordinator in Ukraine extended for six months
The mandate of the OSCE Project Co-ordinator in Ukraine has been extended until June 30, 2019.
The corresponding decision was taken during a meeting of the OSCE Permanent Council in Vienna on Thursday, an Ukrinform corresponden reported.
In an interpretive statement, the Ukrainian delegation noted that the mandate of the OSCE Project Co-ordinator should be extended throughout the entire territory of Ukraine within its internationally recognized borders, including the occupied Crimea. This appeal was supported by the majority of delegations of the OSCE member states.
The Project Co-ordinator is mandated to plan, implement, and monitor projects that help Ukraine enhance its security and develop its legislation, institutions, and practices in line with democratic standards. The goal is to support the country in adapting legislation, structures, and processes to the requirements of a modern democracy built on a secure environment for its people.