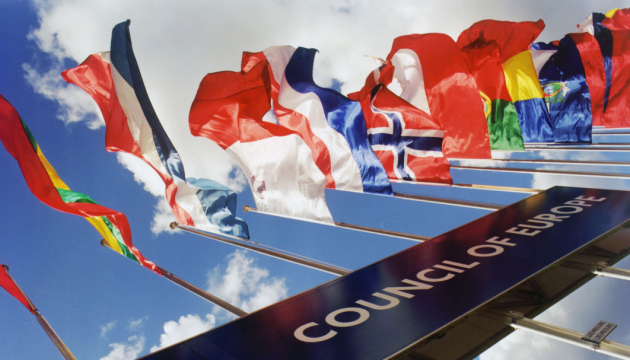 Ukraine calls on Council of Europe to send monitoring mission to Crimea
The systematic violations of human rights in the Russian-occupied Crimea require the application of urgent monitoring mechanisms of the Council of Europe to assess the situation on the peninsula.
Permanent Representative of Ukraine to the International Organizations in Vienna Ihor Prokopchuk made a relevant statement at the OSCE Permanent Council meeting in Vienna on Thursday, an Ukrinform correspondent reports.
"Russia still rejects the establishment of permanent human rights monitoring on the peninsula by the international organizations. These circumstances require the full and immediate application of the usual monitoring mechanisms of the Council of Europe for making a comprehensive assessment of the situation," Prokopchuk said in response to a report by Council of Europe Commissioner for Human Rights Dunja Mijatović.
The Ukrainian diplomat stressed that the greatest challenges for both the OSCE and the Council of Europe, whose key values ​​are democracy and the rule of law, stemmed from Russia and its policy of aggression. "The most flagrant violations of human rights occur in the territories, which have been subjected to Russian aggression and remain to be illegally occupied by Russia," he stressed.
Prokopchuk also drew attention to the fact that in the temporarily occupied Crimea "Ukrainians and Crimean Tatars experience systematic violations of their rights. The journalists, Christian and Muslim religious minorities, human rights defenders and activists are persecuted and harassed." "There are many cases of unlawful detentions, enforced disappearances, tortures and murders committed by the Russian occupation authorities and their bodies, which are not being investigated," he added.