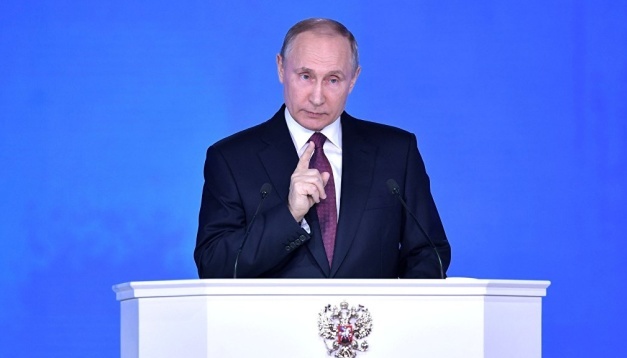 Putin speaks with Medvedchuk about release of Ukrainian sailors
Russian President Vladimir Putin has said that the issue of release or exchange of captured Ukrainian sailors can be solved only after the end of criminal proceedings.
He said this at a press conference in Moscow today.
"As for an exchange, Medvedchuk on Poroshenko's instructions raised this issue. By the way, Medvedchuk recently came to Moscow and spoke about this. But again, this issue can be solved only after the end of the criminal case," Putin said.
Earlier, he said that "the investigation is underway, and when the criminal proceedings are completed it will be clear what to do next."
As reported, on November 25, Russian border ships committed aggressive actions against Ukrainian vessels that set sail from the port of Odesa to the port of Mariupol. Russian special forces fired on and captured three Ukrainian vessels and 24 sailors in the Kerch Strait.
Following "trial" in Russian-occupied Crimea, all captured sailors were detained, charged with violating the border and taken to Moscow. All of them are currently in jail.