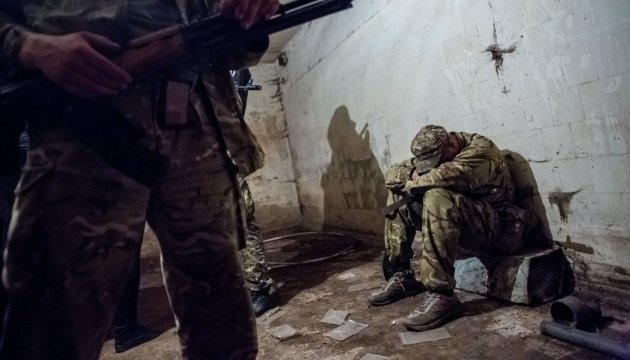 Russia refuses to exchange its citizens for Ukrainian political prisoners
In Minsk, Russia once again refused to exchange its citizens for Ukrainian political prisoners.
First Vice Speaker of the Verkhovna Rada of Ukraine Iryna Gerashchenko informed this on Facebook on the results of a meeting of the humanitarian subgroup of the Trilateral Contact Group (TCG) in Minsk.
"The Ukrainian side reaffirmed our proposal to hold the release of hostages and political prisoners at 12:00 on December 27. We are ready to pardon 66 militants immediately in exchange for 19 Ukrainians held in the occupied territories of Donetsk and Luhansk. We also once again confirmed the readiness to transfer 23 Russians to the Russian Federation in exchange for 23 Ukrainians illegally detained in Russian prisons... We have not obtained the approval of any proposal," Gerashchenko wrote.
According to her, Russia and militants have taken an absolutely destructive position; Russia categorically refuses to recognize its citizens and calls them "volunteers", forgetting that they are primarily Russian citizens.
She also said that Ukraine was even ready to agree to compromise options and to exchange people with health problems. In particular, it was proposed to release the citizen of the Russian Federation, Sedikov, in exchange for Ukrainian political prisoner Stanislav Klykh. "That is, we are ready for various compromise formats, but all our proposals have been refused," Gerashchenko said.
As reported, the latest exchange of prisoners took place in Donbas on December 27, 2017. Then, 73 hostages returned home. Ukraine transferred 233 people to the occupied territory.
ish