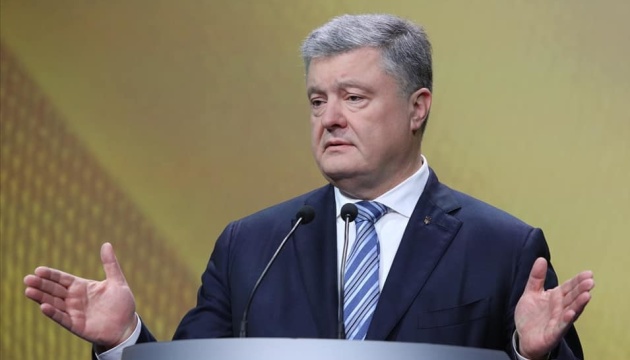 Law on diplomatic service comes into force today
The law on diplomatic service, initiated by President Petro Poroshenko, has come into force.
President Poroshenko congratulated diplomats on this occasion and wrote on his Facebook page that he hopes that this law will make the Ukrainian diplomatic service dynamic and effective.
"We are getting rid of ballast of the post-Soviet 'overregulation' and move on to advanced, modern European practices that are needed today. We continue to reinforce the diplomatic front, which is a reliable shield against hostile bullets for our advocates on the front. Together we will definitely win!" wrote Poroshenko.
As reported, the Verkhovna Rada approved the law on diplomatic service on April 5.
On April 27, President Poroshenko vetoed the document.
On June 7, the Verkhovna Rada adopted a new version of the law, taking into account the proposals submitted by the President.
The document aims at establishing new legal and organizational bases for the functioning of diplomatic service as a special service of the state, which is the professional activity of officials of diplomatic service associated with the implementation of Ukraine's foreign policy, the protection of its national interests in the sphere of international relations, as well as rights and interests of citizens and legal entities of Ukraine abroad.