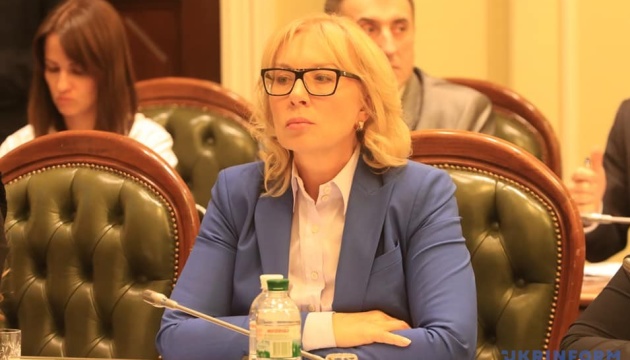 Denisova states that Russia's Security Service ignores her appeals about Ukrainian sailors
Verkhovna Rada Human Rights Commissioner Liudmyla Denisova has met with the deputy political advisor of the U.S. Embassy and provided the latest information about Ukrainian sailors held in Russia.
The deputy political advisor arrived at the office of the human rights commissioner on behalf of U.S. Ambassador to Ukraine Marie Yovanovitch.
"Our American colleagues are interested in the situation with respect to Ukrainian sailors held by the Russian Federation. I informed about the official position of Ukraine that according to the 1949 Geneva Conventions, 24 captured sailors have the status of prisoners of war. However, the Russian Federation does not recognize this and continues to hold them at Moscow's Lefortovo and Matrosskaya Tishina detention centers. I also told about the latest information on the conditions of detention and the health condition of sailors, which we received from Ukrainian consuls in Moscow and lawyers," Denisova wrote on Facebook.
According to her, Ukraine still has no official health certificates of three wounded sailors. "I appealed twice to the Russian Federal Security Service to get permission to visit all of our guys. I have not yet received responses," Denisova said.
The Ukrainian ombudsperson also expressed gratitude for the U.S. reaction to the seizure of sailors and condemnation of the actions of the Russian Federation at all possible international stages.
In turn, the deputy political advisor assured that the U.S. would provide any necessary support to Ukraine in this matter.
As reported, on November 25, Russian border ships committed aggressive actions against Ukrainian vessels that set sail from the port of Odesa to the port of Mariupol. Russian special forces fired on and captured three Ukrainian vessels and 24 sailors in the Kerch Strait.
On November 26, the Verkhovna Rada of Ukraine adopted a law approving the decree of the President of Ukraine on the imposition of the martial law for 30 days in 10 regions of Ukraine in connection with the aggression of Russia.
ish