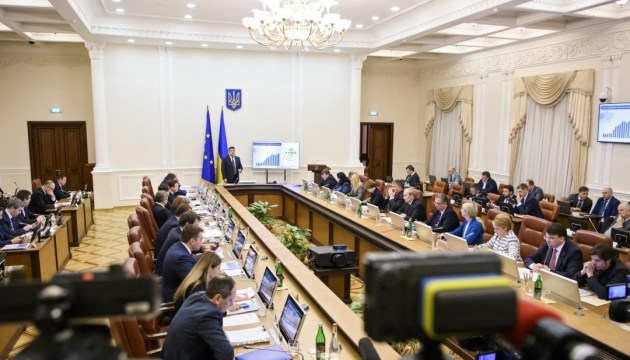 Government approves bill on combating bureaucracy
The Cabinet of Ministers of Ukraine has approved a bill on administrative procedures, which is aimed at combating bureaucracy.
A respective decision was made at a government meeting on Tuesday, December 18, an Ukrinform correspondent reported.
Justice Minister Pavlo Petrenko said the bill had been drawn up in cooperation with European partners.
"It's nothing more than a very serious tool in the fight against bureaucracy during the adoption of acts that concern Ukrainian citizens by all government agencies without exception - from local self-government, village councils to ministries or other central executive bodies," he said.
Petrenko added that the draft law provides for a clear unified procedure for the adoption of acts concerning Ukrainian citizens and Ukrainian business and does not allow an official of any level to engage in manipulations regarding additional requirements to the applicant, that is, to a citizen who comes to get a certain permit, decision, or license.
According to Petrenko, the bill clearly determines the procedure for appealing actions of an official who violated the rights of a citizen.