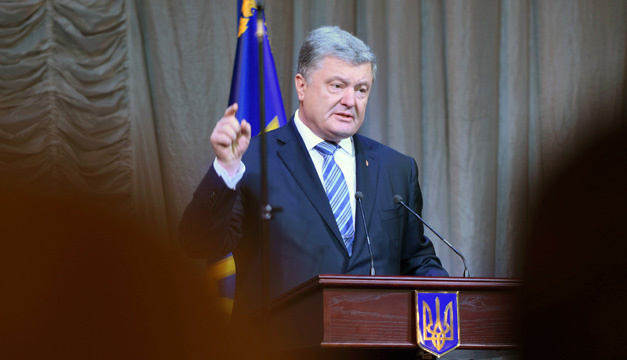 President: New sanctions over Azov - next step to counter Russian aggression
The introduction of a new package of sanctions over the Azov Sea clash is another step in countering Russian aggression against Ukraine.
President Petro Poroshenko wrote this on his Facebook page, commenting on his latest visit to Brussels.
"An important result is that the European Council made a political decision to extend sectoral sanctions against the Russian aggressor because of full ignoring the Minsk agreements. For almost a five-year period, the EU has managed to maintain unity and solidarity in countering Russian aggression against Ukraine, ensuring sanctions pressure on the Kremlin", the President wrote.
Poroshenko also said that thanks to the two-day talks, the European Council took a decision to support Ukraine in connection with the aggressive actions of the Russian side in the Azov-Kerch water area.
"This decision and the discussion held between EU leaders create a good basis for the process of developing new sanctions so that the act of Russian aggression against Ukraine can be fairly and strictly punished," Poroshenko added.
iy